"Count the Kicks" app helps mothers focus on their babies' movements and in one case, it's saved a life.
What can God do in your life with one Bible verse a day?
Subscribe to Aleteia's new service and bring Scripture into your morning:
Just one verse each day.
Click to bring God's word to your inbox
One of the most exciting and reassuring things to happen during pregnancy is feeling your baby's very first kick. As the pregnancy progresses, those sweet little fluttering sensations grow into strong sharp digs, which can be a little painful when that growing foot is aiming for your ribs! But they're a sign that your growing bundle is flourishing. So when you don't feel those regular comforting kicks, it can be a sign that things are not quite going accordingly, as was the case for Emily Eekhoff, a mom of two from Iowa.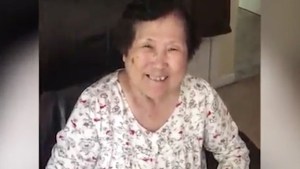 Read more:
Daughter shares pregnancy news with mom suffering from Alzheimer's — over and over again (VIDEO)
Eekhoff was 33 weeks pregnant when she noticed a change in her daughter's movements. Luckily she had been monitoring her kicks with an app called Count the Kicks created by five Iowa women who'd each suffered stillbirths. The app, which is free to download, is aimed at women in their third trimester, prompting them to record how long it takes their babies to give 10 kicks at the same time each day. Emily Price, the executive director of the app's organization Healthy Birth Day, credits the app for saving her own son back in 2010, as she explains: "Sometimes kick counting is the only indication — and the earliest indication — that something is wrong in there."
Thankfully Eekhoff had used the app for her first child, Liam, now 2, so it made sense to use it during her second pregnancy. When focusing on the baby's kicks, she and her husband realized that the baby wasn't kicking as much, and that the kicks were weaker in sensation. The couple decided to go straight to the hospital. On arrival, doctors monitored the baby and saw she had the cord wrapped around her neck three times — which is potentially fatal. So little Ruby was delivered by an emergency C-section, weighing in at 4 pounds 3 ounces. After spending 20 days in NICU she was able to go home with a clean bill of health.
Read more:
Pregnancy photo of military couple separated by 7,000 miles goes viral (PHOTOS)
Dr. Neil Mandsager, a physician who specializes in high-risk pregnancies, believes Ruby "probably would have died within a day if her mom hadn't noticed she was barely moving." As for her mom, well, she thinks "God was looking out for us that day, and we had tools to know when to come in and get help when we needed it."
The Center for Disease Control and Prevention states that 1 percent of pregnancies result in stillbirth, which counts for 24,000 babies in the US alone. Stillbirths are considered the loss of a baby after 20 weeks of pregnancy, and often doctors are not sure why they occur. The "Count the Kicks" tool is proving really popular in its birthplace of Iowa, as the state has recorded a 26 percent decrease in stillbirths, whereas in the rest of the country the number has remained unchanged, according to Price.
For those pregnant moms out there unable to download the app, it might be a good idea to keep a daily record of your baby's kicking habits during their "awake" times of the day — remember there will be times when the baby is not kicking as they're busy sleeping in preparation for their big entrance into the world. Not only will this give you a little reassurance, you can also keep the record in your baby's memory box to show your future soccer star how their career really started!