Go for the classics over trends, pick the right shopping buddy ... and other great advice.
What can God do in your life with one Bible verse a day?
Subscribe to Aleteia's new service and bring Scripture into your morning:
Just one verse each day.
Click to bring God's word to your inbox
The end of summer is a great time for sales, but before you head out with dreams of bargains, take some of these handy tips along …
1. Make a list
The idea of ​​buying on sale is to save money and this will only be achieved if you go with a clear idea of what you need and what you already have in your wardrobe (to make mental combinations). You'll also need to go in with a well-defined budget. Otherwise, you'll end up succumbing to the temptation or impulse of buying pieces only "because they're on sale" and you'll probably almost never use them later.
2. Opt for the classics
If you see something that is "trendy" on the clearance rack, chances are it won't be trendy for long. It's better to opt for basic or timeless garments and only indulge yourself now and then with one or two smaller trend pieces (because yes, sometimes you also have to have a little fun).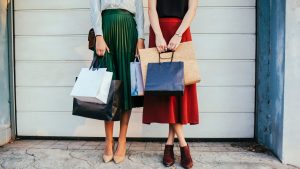 Read more:
How to solve shopping guilt
Also, don't deny yourself the opportunity to check out the most expensive stores when they have sales. Consider it an investment, not an expense (besides that, you can sometimes take home a very pleasant surprise).
3. Choose your company well
If you are a woman who likes to shop with a friend or family member to have a second opinion or help, you should keep in mind that there may be conflict if that person wants the same piece as you. On the other hand, if you have children, try to have them stay home with their father or someone you trust that day so you can focus on what you're doing without chasing your children through the racks.
4. Pay attention
As there are so many people watching, touching, and trying on clothing and accessories on sale, it is important to check for any imperfection or stain they may have left behind. Sometimes these details can give you an even bigger discount. It's just a matter of evaluating if it's something you're really sure of being able to fix. Tip: makeup stains won't get you any extra discounts.
5. Dress appropriately
Speed ​​is key when sale shopping. Take advantage of the fact that it's summer and wear a thin top that will let you try on certain blouses over it and avoid the long wait for a dressing room. Also, use a crossbody bag so you have both hands free when looking through the racks. Avoid wearing shirts with many buttons and sandals with too many straps or buckles.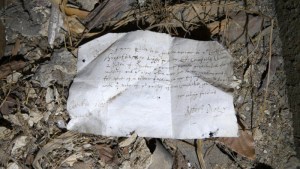 Read more:
Here's the shopping list of a wealthy person who lived 385 years ago
But most importantly, have fun. In the end, it's only clothes or accessories, and you can keep looking in other stores if you don't find what you're looking for or if they don't have your size. (Another tip: do not insist on forcing something to fit when it is not for you. Your foot is not going to shrink and you are not going to drop 20 pounds in a month.) Of course, it can be disappointing when a spectacular pair of sandals is available in all sizes except yours, but don't let that ruin your day, because in the next store there may be a pair that is even more beautiful … and at a much lower price.
This article was originally published in the Spanish Edition of Aleteiaand adapted and/or edited for an English-speaking audience.