Become an "artist" by taking photos or videos of places in nature where you appreciate God's art!
Two years ago Pope Francis instituted in the Catholic Church a "Day of Prayer for the Care of Creation" to be celebrated on September 1 of every year.  He said last year that it is a day to be unified "with our Orthodox brothers and other churches. It will be an occasion to reinforce our common efforts to protect life, respecting the environment and nature."
The Orthodox have celebrated the day since 1989.
Last month Pope Francis reiterated his commitment to the environment by requesting the world to pray, "That artists of our time, through their ingenuity, may help everyone discover the beauty of creation."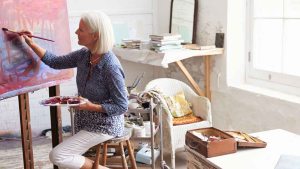 Read more:
Pope Francis challenges artists to bring joy to a "gloomy" world
In response to that request, The Pope's Worldwide Prayer Network and Global Catholic Climate Movement are collaborating on a campaign to encourage the implementation of the pope's prayer intention. The Global Catholic Climate Movement explains the campaign on their website.
During the month of August, Pope Francis asks artists to "help everyone discover the beauty of creation."Submit your photo or video of nature that inspires joy. The view from your front door, a flower in the sidewalk, an awe-inspiring view from your travels . . . the more creative, the better!Post it on Facebook, Twitter, or Instagram using the hashtag #beautyofcreation and tagging @globalcatholicclimatemovement for Facebook or @CathClimateMvmt for Twitter, or email your photo to hello@catholicclimatemovement.global.Your post will be shared with our global audience. From August 1, the beginning of Pope Francis's prayer intention for artists, through October 4, the end of the Season of Creation, we'll be sharing and celebrating on this website and social media, and through email.Your photo or video could inspire people around the world.
Tomás Insua, executive director of the Global Catholic Climate Movement, said "As Catholics, we are rooted in a deep spiritual tradition of caring for creation. Pope Francis has shown once again that care for creation is not an optional aspect of our Catholic identity. It is an essential way of demonstrating our love for those sisters and brothers who are most vulnerable to the effects of climate change."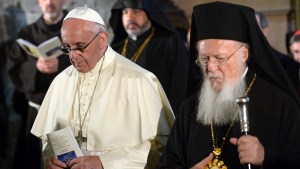 Read more:
Pope Francis and Orthodox Patriarch to release joint letter on creation this Friday
Insua added, "We are encouraging everyone to become artists and see the beauty of creation. Our #BeautyOfCreation campaign uncovers the wonders of creation that surround us. From a flower in the sidewalk to the peak of Mt. Everest, every bit of creation reveals the creator."
Read more:
5 tips for living this World Day of Prayer for the Care of Creation