Each of us can do our part to welcome the stranger among us.
Humans have been migrating since time immemorial in search of better living conditions and jobs, or to escape enemies. Oftentimes these migrations are involuntary, and the fear of what lies behind is a far more motivating factor than the fear of what lies ahead. To some, a homeland can become such a desperately dangerous place that they're willing to leave and go anywhere at all, even a refugee camp or another country where they aren't entirely sure of the welcome they'll receive. In any case, I suspect that most people leave their homes reluctantly and with heavy hearts.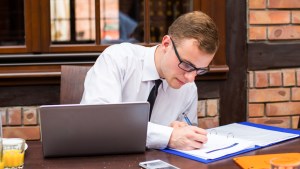 Read more:
5 Amazing quotes from saints about work
It's always a good idea to pray for a systematic solution to a refugee crisis, especially that people will be assisted on a large scale and be able to remain in their own homes, communities, and countries. But while we're doing that, each of us can do our part to welcome the stranger among us.
Here are three saints who went out of their way to help refugees and who show us how we can help, too.