In honor of the new film, some family friendlier flicks of the past that killed it on the big screen.
Margaret Rutherford did it. She was the one who ruined me, who made cinematic murder mysteries so entertaining. She did it with a knife in the conservatory, I'm pretty sure. Or was it a candlestick in the billiard room?
Let me back up a bit. When I was an impressionable youngster, my mom would sometimes take me to an old-timey movie theater that showed old-timey, black-and-white movies. And every now and then, the theater would screen a movie based on an Agatha Christie murder mystery, starring Dame Rutherford as Miss Marple, one of Christie's most popular detectives.
While Rutherford wasn't much like the Miss Marple in Christie's books, she was pretty delightful anyway — frumpy and funny and oh-so-smart. And each movie became an opportunity for me, a scrawny junior high kid, to match wits with the legendary detective and try to figure out the killer before she did.
I lucked out once or twice.
I've loved those genteel, vaguely Victorian murder mysteries ever since. I have a bookcase filled with novels by Christie, Ngaio Marsh, P.D. James and the like, and I've read and seen enough whodunits to know that the butler doesn't always do it. So naturally, I've been excited to review the Murder on the Orient Express remake, starring Kenneth Branagh and his truly titanic mustache. It's out in theaters this weekend.
In honor of Murder (but not, y'know, actual murder), let's take a look at some movies that truly killed on the big screen — and encouraged the audience to track down the killer.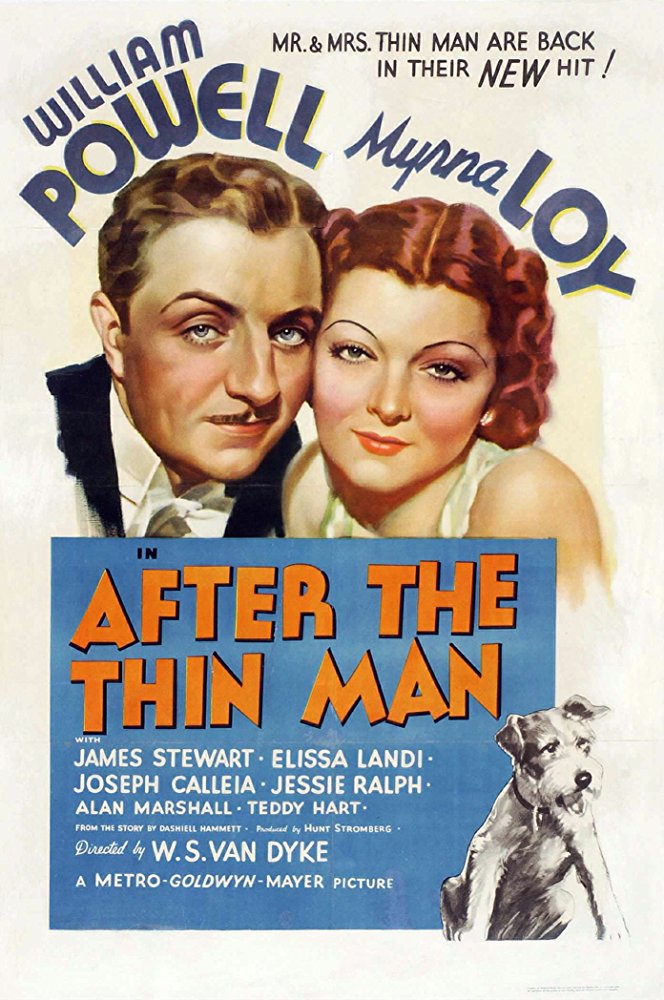 After the Thin Man (1936)
Fresh off a dangerous murder case, glamorous socialites Nick and Nora Charles swear they're done tracking down remorseless killers. But when Nora's cousin, Selma, hires them to track down her philandering husband, how could they refuse? And it's certainly not their fault that the husband winds up dead and Selma becomes the prime suspect. The Thin Man movies of the 1930s were all about blending high society with low-down murder, and all of them are pretty entertaining. This one stands out to me because along with stars William Powell and Myrna Loy — playing glamorous (and heavy-drinking) socialites Nick and Nora — After the Thin Man features a very young Jimmy Stewart.
You can stream the movie for $2 on Amazon and Vudu, for $2.99 on Google Play and YouTube, and $3.99 on iTunes.
And Then There Were None (1945)
Eight seemingly unconnected people are invited for a mysterious little stay at an English mansion owned by a guy named U.N. Owen, to be attended by the mansion's two new servants. But alas, their collective vacation takes a disturbing turn when they go to dinner and are all — including the servants — accused of murder, and they figure out the name of their "host" translates to … Unknown. Forget the 1960s remake or the 2015 miniseries. The 1945 movie — based on Agatha Christie's originally horrifically named book — is the one you want. It does justice to what I think might be Christie's most creative work.
Oh, and better yet: And Then There Were None is available, absolutely free, on .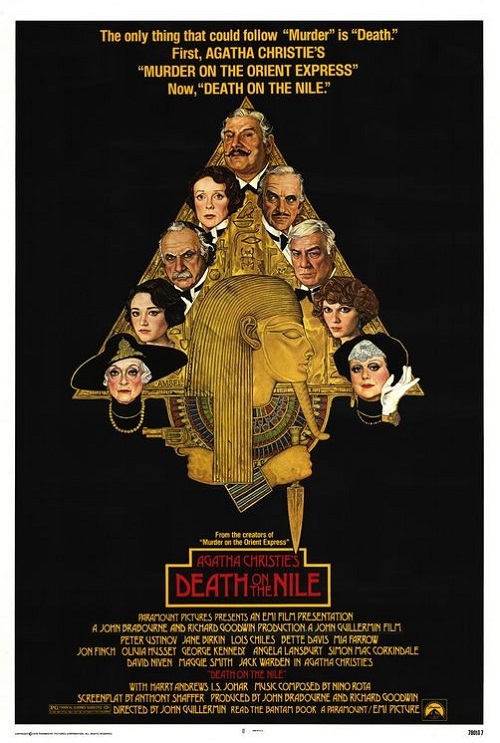 Death on the Nile (1978)
A wealthy heiress is murdered on a pleasure cruise through Egypt. Thankfully, Hercule Poirot, the legendary (if eccentric) Belgian detective just happens to be on board. Based on another book by Agatha Christie, Death on the Nile features as star-studded a cast as 1978 had to offer: Mia Farrow, Angela Lansbury, Maggie Smith, George Kennedy, David Niven and Bette Davis are just some of the actors on board, most of them grilled by two-time Oscar winner Peter Ustinov's Poirot.
Unfortunately, it doesn't seem like it's available to stream anywhere, but both Apple's iTunes and Amazon would be happy to sell you a copy.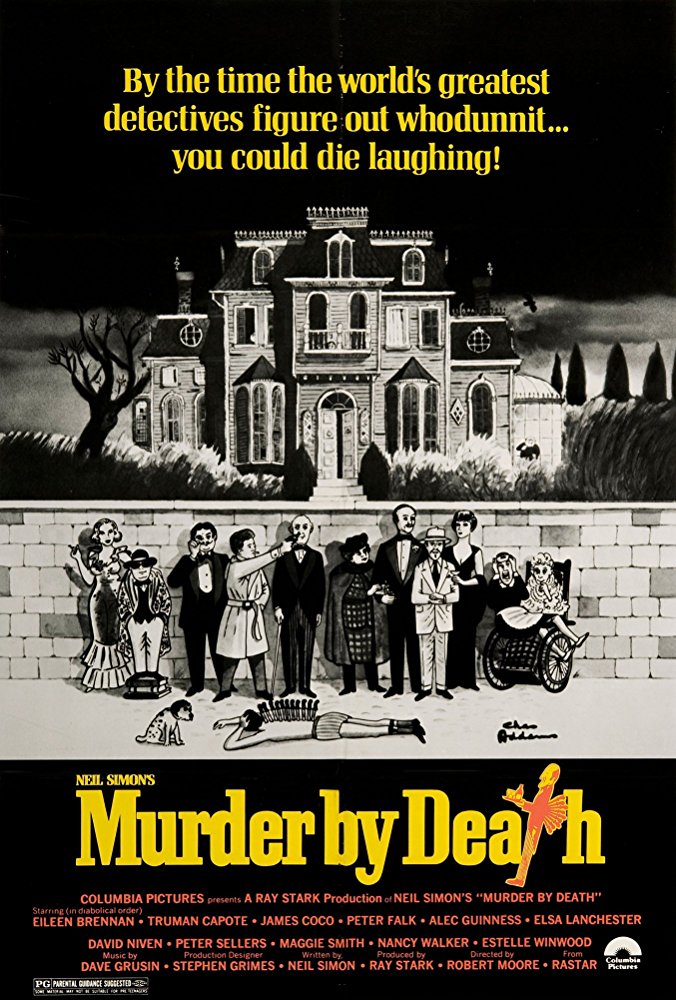 Murder by Death (1976)
Not so much a murder mystery as a delightfully wicked satire of one, this film begins when wealthy eccentric Lionel Twain (Truman Capote) brings together the "greatest detectives of all time" (including spoofs of Miss Marple, Hercule Poirot and Nick and Nora Charles) to solve a most diabolical murder — that of the host himself. Another 1970s starfest, Murder by Death brings together such luminaries as Peter Sellers, Eileen Brennan, Peter Falk and Alec Guinness, not to mention a couple of folks we've already mentioned — Oscar winners David Niven and Maggie Smith as the Nick and Nora clones. The movie can be ribald and uncouth at times, but rarely has murder felt so funny.
You can stream Murder by Death on most streaming platforms for $2.99.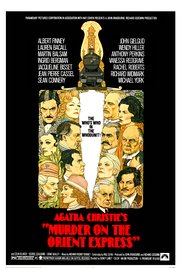 Murder on the Orient Express (1974)
Yes, yes. As I mentioned, there's a new version out in theaters right now. But the new version is, in my opinion, a pale-if-passable imitation of the 1974 film, the movie that made star-studded drawing-room murder all the rage. This savvy and stylish adaptation of Agatha Christie's novel brings together the rich and famous, the meek and notorious, in one big train of death. Oh, and the cast is pretty great, too. Ingrid Bergman won an Oscar for Best Supporting Actress for her work here, joined by such screen luminaries as Lauren Bacall, Sean Connery, John Gielgud, Anthony Perkins, Vanessa Redgrave and Albert Finney as Hercule Poirot.
Like Death on the Nile, it doesn't look like Orient Express is available for streaming. What's wrong with these companies? Don't they realize how profitable a little murder can be?