Hidden Wings has prepared and guided more than 400 students in taking their next big step.
More people than ever before are being diagnosed with autism — there are currently 1.5 million Americans with Autism Spectrum Disorder (ASD). In the next five years, 500,000 of these young people will enter high school, only to find that by the time they graduate, they will face a harsh world where there are virtually no public or private programs to help them transition into adulthood. That is, until the group Hidden Wings launched its ground-breaking model.
Since 2009, Hidden Wings, a privately funded, parent-run program based in California's Santa Ynez Valley, has helped more than 400 young people with autism and learning disabilities cultivate talents that are often masked by their social limitations. With an emphasis on rigorous exercise, a predictable and loving environment, and individualized intellectual stimulation, the program's graduates include an award winning artist, a published author and even — most recently — this Home Depot Employee of the Month, Caleb Willis.
Willis spent much of his teen years at Hidden Wings participating in hiking, kayaking, and other outdoor activities. It was during his time in the program that his love for hands-on, outdoor labor was cultivated. He began mowing lawns for neighbors and within a few years applied for a job at Home Depot.
"I've always been a hard worker," Caleb says. "My mom can vouch for that."
He's also a killer congo drum player, a talent he learned at Hidden Wings, where the drum playing is used as an effective therapy. He now plays the instrument in his church's worship band.
"I don't mind people looking at me anymore," he says.
Founded by the Rev. James and Dr. Julia Billington, both honors graduates of Harvard University and the parents of two sons with autism, Hidden Wings seeks "to give hope to those whom society would leave behind by cultivating individual talents" and thus "unfurling the gifts of Autism."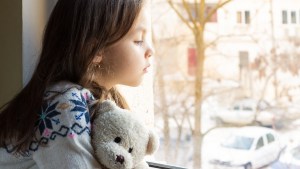 Read more:
5 Ways to be a light to a family living with autism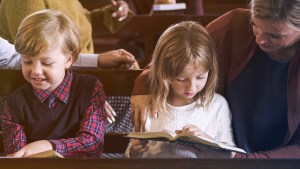 Read more:
A great visual tool that helps children with autism during Mass