Christmas isn't something you just "do" -- preparing for it is the key to really enjoying it.
Need an idea for Lenten almsgiving?
Help us spread faith on the internet. Would you consider donating just $10, so we can continue creating free, uplifting content?
Make a Lenten donation here
In his book The Living Flame of Love,  St. John of the Cross says that the human soul is like a "log of wood that is ever immersed in fire." If the log is wet, it takes a long time for the flame to take hold. As the fire dries out the wood and it gets hotter, it burns more and more brightly. The human soul is the same way. And Christmas is a good example of how this works. If we want it to burn bright with a spirit of love and generosity, it takes preparation.
Christmas isn't life as usual, which is why we all love it so much and can't wait to get the season started. But to me, there's something jarring about watching Christmas movies while putting up the tree the day after Thanksgiving. It's not that I have a bad attitude about people who like to start decorating far ahead of the holiday, but … I'm not ready yet. I'm like the log that's been lying in the wet snow for months and, if I'm tossed directly on the fire all I do is sizzle and smoke. It'll be a while before I'm ready to catch flame.
Having the best Christmas is all about preparation. We need time and space to contemplate what it is that makes the holidays such a special time. If we take it for granted, we might still go through the motions but in the end Christmas becomes just another thing that we do and, once it's over, we're left exhausted and can't wait to put away the tree.
Advent is the period of time before Christmas that helps us prepare, and using the season of Advent wisely is the secret to getting the most out of Christmas. Here are a few thoughts on how to do that.
Do something generous
Hopefully, we're nice all the time and following this advice isn't some last-minute, desperate attempt to get on Santa's good side. But in the weeks leading up to Christmas, there are opportunities to exercise generosity in specific ways. For instance, it's a great time to bake cookies for neighbors, go caroling at the local nursing home, or send care packages to first responders or those serving in the armed forces overseas who are working through the holidays. Pick at least one thing you'll do this Advent and get the whole family involved if you can.
Renew or create family traditions
I had no idea about St. Nicholas Day until I became Catholic as an adult. I don't want my kids to miss out, so now each year on December 6, we have them put out their shoes and fill them with chocolate coins and other little toys for them to discover in the morning. An important part of celebrating St. Nicholas Day is re-telling the story about who he was and how he was the first person to drop presents down a chimney and into the shoes of a sleeping family. We also celebrate St. Lucy Day, which is on December 13. On that day, we bake cookies, choose one of our daughters to dress up like St. Lucy – the kids love it because St. Lucy gets to wear a sort of wreath-candle hat – and the kids deliver a basket of the cookies to neighbors. Catholic Icing has a great, easy to understand primer for celebrating this day. Our family loves these traditions because they make Advent special without over-anticipating Christmas.
Listen to great music
We all know how great Christmas music is, but Advent music is also beautiful. Because it's not commercialized the way Christmas music is, you won't find Advent music on top-40 holiday album charts. To me, though, this is an advantage for Advent music. Much of it is sacred music and has a spare and elegant beauty. It's calming and tends to focus on the Blessed Virgin, hopeful expectation, and prayerfulness.
One of my favorite albums at this time of year isAdvent at Ephesus by Benedictine religious sisters who live in a community not that far away from me. If you can't resist indulging in a few Christmas songs early, there are unlimited options, but if you want to hear something that maintains a sense of the sacredness of the holiday, Catholic musician Kay Clarity also has a gorgeous, spiritual album you can stream for free.
Visit relatives
I forget to see some of my relatives for a shockingly long amount of time. The weeks before Christmas are a great time to get together or plan for visits during the upcoming holiday. Advent is the perfect excuse to renew relationships. As we put out our nativity sets and think about the Holy Family, it makes sense to put some time into our own families.
Get crafty
It's easy to purchase an Advent calendar or wreath, but it's more fun to make your own. My family loves doing Advent projects together and the effort and time we put into it makes the finished project all the more satisfying. For instance, there are lots of tips for home-made calendars, but  our family favorite is the Advent Candle Kit from Holy Heroes. There's nothing more amusing than watching a two-year old roll up a beeswax candle with a look of intense concentration on her face, and nothing more rewarding than seeing the pride on her face when we light it.
Forgive someone
Advent is a reminder of the simple values of patience and generosity, so it's a fitting time to review the past year. What grudges or unforgiveness are lingering? Make the effort to pray about being reconciled in your own heart with someone who has hurt you. If the someone who needs to be forgiven is you, forgive yourself and let go of the guilt. If you haven't gone to the sacrament of Confession in a long time, priests often offer extended confessional hours during Advent — nothing is more freeing than saying your faults out loud, owning them, and moving on with the assurance of forgiveness. A heart free of burdens is an open heart, ready to love, and prepared to have the best Christmas ever.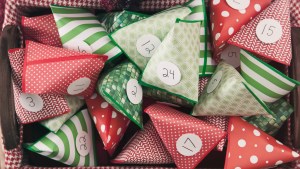 Read more:
12 DIY Advent calendars your kids will love making — and opening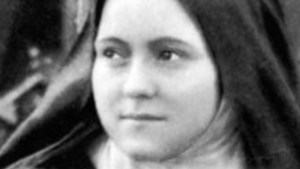 Read more:
5 Quotes from St. Therese of Lisieux for a fruitful Advent