She sought to spread the joy of Christ to all those around her.
Born on July 19, 1924, in what is now the Czech Republic, Anna Zelíková was a simple teenager who loved Jesus dearly. She learned of the example of St. Therese of Lisieux, who at the time was newly canonized in 1925. The saint's "little way" of holiness fit Zelíková's spirituality perfectly.
Zelíková understood the way of perfection mapped out by St. Therese and wrote in 1940, "true beauty is hidden in faithfulness in little things. I always desired to do great and heroic deeds of love, but when I saw that I was unable, I was grieved by it. Now I find great heroism precisely in little things, so that now I haven't the slightest regret whether I can do something or not."
One way that she practiced this was by her "apostleship of smiling." She said, "I must smile to my last breath. Ah, all I can give God now are my heartbeats and my smile. Nothing is left to me except love and trust."
Another way that she offered her life to God was through her suffering. In particular, when she learned about the killing of unborn children she was horrified. At that moment she wanted to be a sacrificial victim, suffering for the sake of these children who were killed in the womb.
Her prayers were answered and began to suffer from tuberculosis. She suffered from this disease for several years and made her offering even more profound by making a vow of virginity to God.
One of her greatest desires was to join a Carmelite community of nuns, but her illness prevented her from doing so. However, she was permitted to become a Third Order Carmelite instead.
The tuberculosis took its toll and the joyful teenage girl took her last breath on September 11, 1941, at 17 years old. Her last words were "I trust" and "Carmel."
Her short and joyful life was an inspiration to many. In 1991 her cause for canonization was officially opened and she was granted the title of "Servant of God."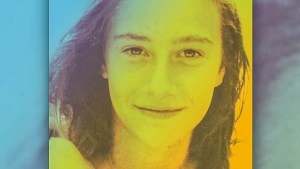 Read more:
Meet Chiara Badano, an average teenager saint