"Feeling" should never take the place of reflecting on what love is really about.
"Feeling" is taking over our lives and having serious consequences: we no longer stop to reflect, but instead act and make decisions according to our emotional state and our mood, which are generally unstable and often dependent on hormones.
I recently heard a comment that literally made my hair stand on end. This person said that marriage "till death do us part" wasn't valid anymore because it's impossible to commit to loving someone like that, forever, because love ends … and if love ends, we have to exit the relationship.
Does love end or do I end the love?
I actually heard this from a therapist who supposedly helps couples in crisis. Truthfully, the first thing I thought was that this person had — and has — no idea of what love and commitment mean. And she's a couples therapist! Truly, may God deliver us from falling into the hands of therapists like this who put love and commitment at the mercy of "feeling."
We need to know and accept that all marriages go through different phases, through moments when we really don't feel like being there, and when we "feel" like all the love has vanished.
We "feel" bored. Monotony sits on our sofa and watches soccer games with us. We don't get excited like we did in the beginning, and there are no more butterflies in our stomach … But I say, thank God we no longer live in that euphoric state that comes with falling in love. Imagine living like that all your life with that lovestruck face, acting irrationally because we don't think when we're in love; we only feel.
I'm glad we go through these stages of tiredness and boredom in our marriages because they are an invitation to reinvent our relationship, to give it a little more seasoning, to make changes and make sensible, intelligent decisions that are well thought out and not spurred by the emotion of the moment.
When we reflect, we think and then act. Decisions made "from the gut" — or according to what we feel — are not the best ones because they don't come from our higher capacities — intellect and will — but from our changing emotions.
So if you're going through something like this in your marriage, I invite you to reflect and remember what love is: an act of the will.
Sometimes love doesn't "feel" warm and fuzzy
When love doesn't come with sparkles and butterflies, it means you have to choose to love, whether you feel it or not. You can't base your marriage or live out a commitment of that magnitude on feelings, because I have news for you: sometimes love doesn't "feel" all that great.
Better to go back to the drawing board. What are you missing to revive that flame of love that united you one day? See what aspects might be missing and make the necessary changes and adjustments. Seek professional help and choose someone who wants to help you keep your marriage going.
"Forever" love does exist; it is indeed real. But achieving it depends on you and your spouse. Remember that love is an art that is learned by loving and that seeks the other's good.
Keep it up! Don't give up — instead, reinvent your marriage. You can do it!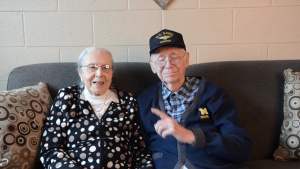 Read more:
WATCH: Three couples, each married for 60 years plus, share their secrets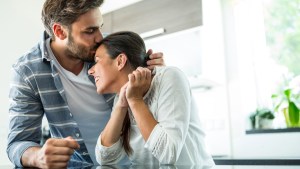 Read more:
22 Ways married couples keep the "chemistry" in their relationship
This article was originally published in the Spanish edition of Aleteia and has been translated and/or adapted here for English speaking readers.