Cardinal says it's an attack on religious freedom, and expresses solidarity with Jewish and Muslim communities.
"The criminalization of circumcision is a very grave measure that raises deep concern," according to the president of the Commission of the Bishops' Conferences of the European Community.
The president of the Commission (COMECE), currently Cardinal Reinhard Marx, thus reacted to a proposed ban on circumcision in Iceland, made by members of the Parliament from five different political parties.
"The proposed bill is a dangerous attack on freedom of religion," the cardinal stated, urging the EU institutions to take action in order to prevent the measure.
The bill suggests up to a six-year prison term for anyone causing damage to the body or health of a child by "removing sexual organs in whole or in part."
"Protecting the health of children is a legitimate goal of every society, but in this case this concern is instrumentalized, without any scientific basis, to stigmatize certain religious communities," Cardinal Marx stated. "This is extremely worrying."
Although Iceland is not part of the EU, it has with it privileged relations, which implies the respect of certain principles and obligations.
Circumcision is considered a sign of belonging to the religious community for both Jews and Muslims.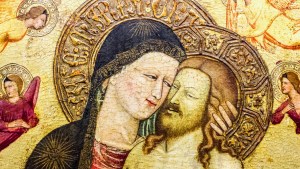 Read more:
Advent Light: Blood of Mary, Blood of Christ