Highly misunderstood, mortification remains a vital part of Christian spirituality.
When reading the lives of the saints, you may have heard of extreme fasts, penances or other acts of mortification. To the modern ear it can sound outdated, but at the core of these practices is a central principle that is essential in the spiritual life.
Christian mortification is derived from various biblical and historical teachings. St. Paul writes in his letter to the Romans, "if you live according to the flesh you will die, but if by the Spirit you put to death [mortify] the deeds of the body you will live" (Romans 8:13).
Mortification centers on the concept of disciplining the body for the eternal benefit of the soul. At the very basic level it includes replacing habits that are harming a person's soul with alternative habits that are beneficial (drinking water instead of alcohol, for example).
The Catechism of the Catholic Church summarizes it in the following way.
Jesus' call to conversion and penance, like that of the prophets before him, does not aim first at outward works, "sackcloth and ashes," fasting and mortification, but at the conversion of the heart, interior conversion. Without this, such penances remain sterile and false; however, interior conversion urges expression in visible signs, gestures and works of penance.
While the core of the Gospel message is interior conversion, one way to express that or bring it about is through exterior acts like fasting. It is a human way to bring the body more in union with the desires of the soul. The most common form of mortification is the practice of fasting and abstinence during Lent.
Historically mortification has also included inflicting different types of physical discomfort to further temper bodily passions, believing that it will help the soul resist future temptations. Many saints practiced this type of mortification, but it is difficult to do and should always be done in accord with a spiritual director.
In the past this was sometimes abused, becoming an end in itself. However, mortification was always designed to be a means in helping someone achieve the ends of sanctity. In other words, we mortify our body only to the extent that it helps our soul. If it becomes an obsession or disorder, then it begins to harm our soul and hinders us from leading a virtuous life.
Nevertheless, mortification is an important part of the spiritual life, one that many saints adopted. At some level we must all practice a type of mortification in order to break away from sin. As Pope Paul VI wrote, "This exercise of bodily mortification — far removed from any form of stoicism — does not imply a condemnation of the flesh which sons of God deign to assume. On the contrary, mortification aims at the 'liberation' of man."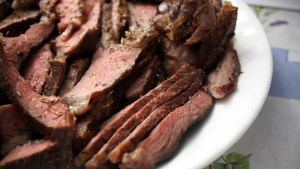 Read more:
Why Catholics don't eat meat on Fridays during Lent