We have received testimonies from China, Mongolia, Alaska ...
You can get Aleteia inspiration and news in your inbox. Our specially curated newsletter is sent each morning. The best part? It's free.
Sign up here
In his message for Lent, Pope Francis announced that the "24 Hours for the Lord" initiative would be repeated on March 9 and 10, for the fifth year in a row. In at least one church per diocese, Eucharistic adoration and confessions will be offered for 24 hours in a row.
And this year for the first time, the initiative will also be held in prisons in Italy.
Monsignor Krzysztof Marcjanowicz, official of the Pontifical Council Promoting New Evangelization, has retraced for I.MEDIA the genesis of this initiative.
How was this event born?
The first time this event took place, five years ago [in June 2013], we started with just three participating churches in Rome. At that point, confessions were not yet being proposed, but only Eucharistic adoration, and we found that the faithful were fascinated by the period of silence in the church, sometimes with directed prayers, and also by the presence of priests with whom to speak or to confess. Eight months later, we decided to repeat the experience in March of 2014 under the name of "24 Hours for the Lord." The recipe is simple: an open church, confessions, and Eucharistic adoration.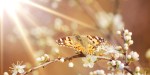 Read more:
Have you ever heard of the "butterfly effect" of Eucharistic adoration?


What are the fruits of this event?
Having heard confessions several times during the night during the event, I realized that year after year, people come back to confession. I remember at the beginning, with Archbishop Rino Fisichella, president of the Pontifical Council for Promoting New Evangelization, we had prepared everything without really knowing if people would come. And even at 2 or 3 in the morning, there were people! We were surprised to see how much the idea had spread.
Three years later, we received testimonies from China, Mongolia, Alaska, the most remote parts of the world … People came to pray, to feel and receive the Lord's forgiveness, to seek what is good through conversion.
At Santa Marta, Pope Francis spoke of the necessity of silence during adoration. Is it a challenge?
In general, it is very important that there be moments of silence during the liturgy. Often we want to insert songs or words. Silence is important for personal reflection, but especially for the openness to God that it creates in us. We meet Him through the Word and the Blessed Sacrament. It is He who speaks to me in these moments.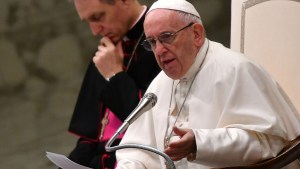 Read more:
Shhhh! Why Pope Francis wants you to stop talking during Mass