Two of history's most famous women were bound by their mutual desire to bring compassion to a world starving for love.
There is something beautiful about a friendship between two individuals who appear to be as different as night and day. What could a canonized saint who embraced a life of poverty in India possibly have in common with a royal princess of Wales? As it turns out, Princess Diana shared something with Mother Teresa that few tabloids ever disclosed: a desire to bring love to the unloved.
A commitment to the poor and forgotten
The nun and the princess first made each other's acquaintance in 1992 at a convent in Rome, according to Mary C. Johnson, a former Missionary of Charity who was present for the meeting. Mary recalls that Mother Teresa led Diana to her private room, where they spoke alone for almost half an hour. What they talked about remains a mystery.
Afterward, the two of them spent time in the chapel since, as Johnson relays, "Mother told me she and Diana wanted to be alone with Jesus." The two of them removed their shoes before entering, as was custom for the Missionaries of Charity, and Johnson reminisces, "I'll never forget the sight of Diana's shiny black pumps next to Mother's floppy sandals … [the pumps] looked as though she had worn them only for this occasion. Mother had worn the same pair of sandals every day for more than a decade."
Princess Diana referred to her meeting with Mother Teresa as the fulfillment of a long-held dream.
In June of 1997, they met again in New York City. According to The Independent, Diana and Mother Teresa "walked hand-in-hand through the streets of New York's Bronx … They hugged, kissed and prayed together during the 40-minute visit and Mother Teresa blessed the Princess." It was the last time they would be together before their deaths.
The car accident that took the princess' life happened two months later, on August 31. Mother Teresa immediately sent her condolences, saying, "She was very concerned for the poor. She was very anxious to do something for them, and it was beautiful. That is why she was close to me." Although Diana, a Protestant, was buried holding a rosary that was given to her by the nun, Mother Teresa did not live to attend the funeral—she died just the day before.
The friendship shared by these women is evidence that authentic companionship and shared values transcend appearance, upbringing, and social status. Mother Teresa gave up her possessions and lived among the poorest of the poor for the majority of her life. Princess Diana was born into a life of luxury that she remained immersed in until her death. Yet, the princess shared the nun's passion for bringing love to the rejected of the world. She knew she didn't need to renounce her wealth or royalty to make a difference. As Mother Teresa had said, "Do small things with great love." And so together, in their respective ways, that is what they did.
Sharing courage and fortitude in the face of great suffering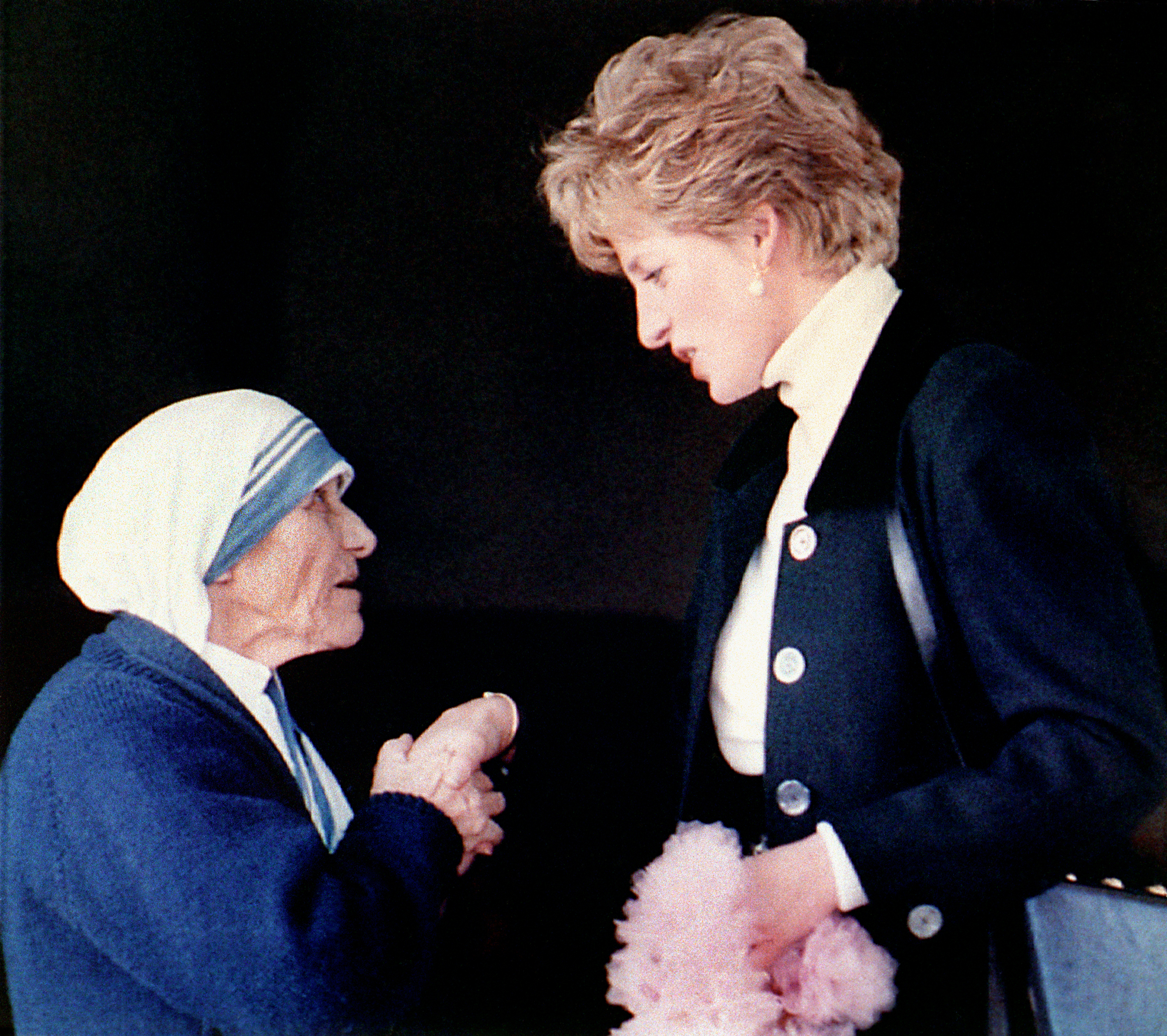 Both women were undeterred by the severity of the ailments that many of the poor and dying were suffering from. Mother Teresa was known to regularly work among and embrace individuals with the worst of diseases. As USA Today noted, "She never hesitated to kiss the hands of India's lepers or pick maggots from the wounds of people found lying in the streets."
Diana also reached out in her own courageous way, particularly to those suffering from HIV/AIDS. During a visit to the Harlem Hospital, the princess stopped to pick up and embrace a seven-year-old AIDS patient for several minutes. This was during a time that much of the general public was under the impression that the virus could be spread through casual contact.
Additionally, a former housemother for the Missionaries of Charity, Amanda Evinger, revealed that Diana provided a beautiful home in Washington, D.C., which Mother Teresa's sisters run as a shelter for unmarried pregnant women to this day.
They were two of history's most famous women, living worlds apart financially and socially but bound by their mutual desire to bring love to a world starving for it.
In her book, A Simple Path, Mother Teresa stated, "The greatest disease in the West today … is being unwanted, unloved, and uncared for. We can cure physical diseases with medicine, but the only cure for loneliness, despair, and hopelessness is love. There are many in the world who are dying for a piece of bread but there are many more dying for a little love."
Diana's words to BBC's Martin Bashir in 1995 were similar: "I think the biggest disease this world suffers from in this day and age is the disease of people feeling unloved, and I know that I can give love … I'm very happy to do that and I want to do that."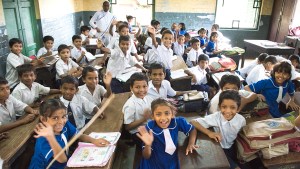 Read more:
Mother Teresa : Where it first began