Could this be the answer to our problems with smartphones?
It's no secret that for all the benefits digital tech has delivered, there's also been a terrible price to pay … addiction, distraction, loss of interpersonal relationship skills, to name just a few issues. Research shows that Americans use their mobile devices for five hours a day and check their smartphones an average of 80 times per day. Even for the more disciplined among us, it's a tough battle.
Then there's how tech is affecting our kids. It's no longer news that popular smartphone apps like Facebook, Instagram, and Snapchat were designed to get us all hooked. And just reading about other apps like Music.ly popular apps among kids is enough to make any parent grab his offspring and head for the hills.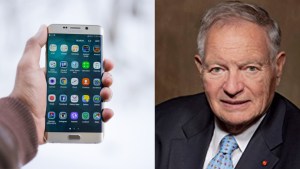 Read more:
The inventor of the smartphone apologizes
So what's person to do — adult or child — when pretty much our entire society connects and communicates using digital tech now?
Enter Joe Hollier and Keiwei Tang — an artist and a product designer. The pair met in 2014 when asked to design smartphone apps in a NYC-based Google incubator. Convinced the world had enough addicting apps, they decided instead to create a phone, and not just any phone — a "dumb" one.
They called their company "Light" and launched their first phone in 2014, after a successful crowd-funding campaign. It could only make calls and tell time and was intended to be a smartphone extension of sorts — a device you could take out with you to get a break from all the distractions of your smartphone.
But after success with that, Light is now launching a smarter dumb phone called the "Light Phone 2," which can actually replace a smartphone. According to Business Insider, in addition to what its original version had, the Light Phone 2 will allow you to text, add contacts, set alarms, and get basic directions. The Light Phone 2 will also have a mic, a speaker, actual buttons to press, and a headphone jack. It will have 4G connectivity and a USB-C charging port. And it's going to have a light footprint — just 6.5 millimeters thick and about the size of a credit card.
As with their first phone, Hallier and Tang are raising money and taking orders via crowd-sourcing — via an Indiegogo campaign. The phones are $400, but for a limited time they can be pre-ordered for $250. Judging from the response to their campaign, plenty of people are looking for alternatives, and a "dumber" phone may prove to be the smarter decision in the end.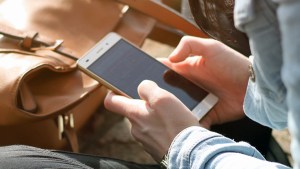 Read more:
Is getting rid of our kids' smartphones really the answer?