And Catholic speaker and author Leah Darrow is causing quite a stir on Twitter!
HuffPostWomen recently pointed its Twitter followers to an article outlining six reasons it's too soon for a couple to move in together. The replies that poured in were varied, with some insisting cohabitation prior to matrimony is detrimental, and others saying that marriage should have no bearing on the choice to move in together.
Then Leah Darrow, former America's Next Top Model contestant who's now a Catholic speaker and author, decided to tweet her own six reasons that it's too soon to move in together.
OR here are my 6 signs it's too soon to move in together: 👇🏻

1.He won't marry you first.
2. He won't marry you first.
3. He won't marry you first.
4. He won't marry you first.
5. He won't marry you first.
6. He won't marry you first.#cohabitationISNOTliberationhttps://t.co/AckIfgIwM6

— Leah Darrow (@leahdarrow) March 2, 2018
Many responded by praising and agreeing with Darrow's brave assertion. But, as Faithit explained, Darrow was also "met with harsh criticism," particularly by those who liken marriage to the purchase of a new car that should be test-driven first.
But all in all, since research points to cohabitation increasing the chances of divorce for couples who make it to marriage, there was no shortage of commenters in favor of living apart until "I do."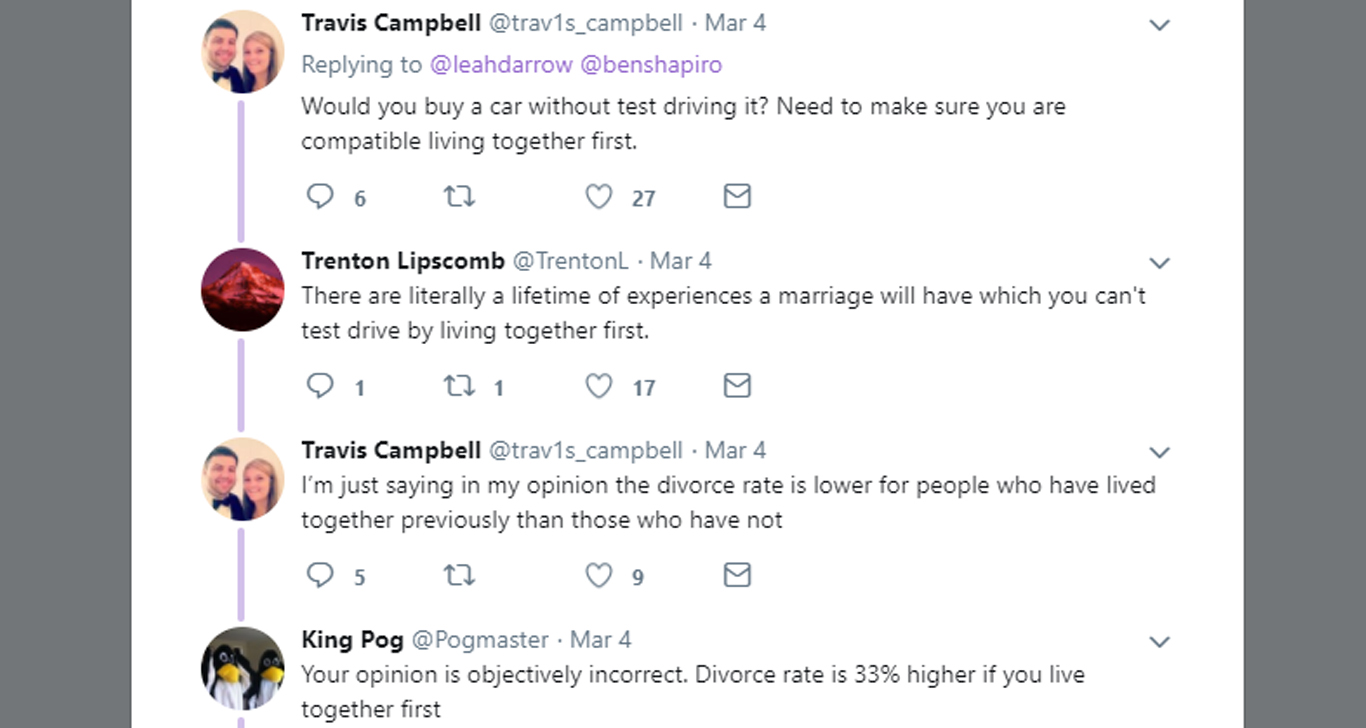 In response to the uproar she caused, Darrow decided to address the issue on Instagram, including a screenshot of FaithIt's tweet about her which read, "In just 5 words, she nailed it!!"
She acknowledged that she wouldn't receive much praise for International Women's Day, a movement that "only wants to highlight women who align themselves with more liberal … views."
She wrapped up by declaring, "So, here's my advice — again: Be bold. Speak up. Stay true to Truth over yourself. Always be kind. And NEVER be afraid to witness to the power, love, peace and redemption of Christ Jesus!"
In a culture that so readily disregards morality, Darrow's adherence to truth is inspiring. Representing the beauty of femininity that is geared toward God, she gives hope to women by reminding them that they "just like all men, are unique, unrepeatable and made in God's image and likeness."
And that's something we all need to be reminded of from time to time.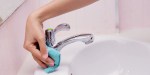 Read more:
10 Simple acts of mercy to slip into your everyday life