Priests with special Confession ministry will participate in conference in Rome.
For the third anniversary of the pope's creation of "Missionaries of Mercy," a meeting has been organized in Rome by the Pontifical Council for Promoting New Evangelization from April 7 to 11.
The missionaries of mercy are priests who receive this special designation for their work hearing confessions.
More than 550 missionaries from around the world are expected at the Vatican on April 10 at 10:30 am for an audience with Pope Francis, followed by a Mass at St. Peter's Basilica presided over by the Sovereign Pontiff.


Read more:
Confessors do not make noise, but they do work "miracles"


This meeting takes place at the heart of a five-day program in Rome that includes participation in another Mass, that of Divine Mercy Sunday, on April 8.
The Divine Mercy feast day was instituted in 2000 by Pope John Paul II (1978-2005) during the canonization of the Polish saint Faustina Kowalska (1905-1938), who is also called "the apostle of Mercy."
The day before, on April 7, all the priests will hear confessions at Santo Spirito in Sassia Church, a church dedicated to Divine Mercy, located a few steps from the Vatican.
On April 9, at 9:30 a.m., Cardinal Robert Sarah, prefect of the Congregation for Divine Worship and the Discipline of the Sacraments, will give a lecture on "Reconciliation: Sacrament of Mercy." Then will follow the testimonies of some missionaries starting at 11:45 am. In the afternoon, other catecheses will be given by various prelates regarding sin and mercy in the life of priests.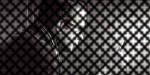 Read more:
Sydney archbishop says priests will suffer martyrdom before divulging confessions


On April 10, shortly before the meeting with Pope Francis, Archbishop Rino Fisichella, president of the Pontifical Council for Promoting New Evangelization, will speak on "The Missionary of Mercy according to Pope Francis." Lastly, Fisichella will preside over a Mass at the Basilica of St. John Lateran.
Within the Bull of Indiction of the Extraordinary Jubilee of Mercy, signed by the Pontiff on April 11, 2015, priests chosen as "Missionaries of Mercy" were commissioned to go to dioceses around the world to act as confessors with a special mandate from the head of the Catholic Church. This mandate gives them authority to absolve sins usually reserved for the Apostolic See.


Read more:
10 Tips from priests for a better Confession


These priests, chosen from among both diocesan and religious clergy, have, for example, received the power to forgive the profanation of the Eucharist or the violation of the seal of confession. This mission, instituted by the Bishop of Rome for Lent of the Holy Year of Mercy in 2016, was extended on November 21, 2016, in the apostolic letter at the end of the Jubilee, Misericordia et misera.


Read more:
"Confession is the sacrament of the tenderness of God"