Manhattan's Lower East Side just got some new residents!
On Saturday, May 5, The Sisters of Life. along with a small army of cheerful volunteers including the Frassati Fellowship of NYC, rolled up their sleeves and got to work cleaning out the new residence at the Church of St. Andrew, located on the Lower East Side of Manhattan, getting it ready for a fresh coat of paint and some much needed repair work after sitting dormant.
The Church of St. Andrew was famous back in the early 1900s for celebrating what was known as The Printers Mass, a Mass celebrated at 2:30 a.m. for those who worked at Printing House Square, where the New York Times, the Sun, the New York Telegraph and New York World were published. The tradition continued for over 50 years and the church became known as the The Printers Church.
The Sisters of Life are a contemplative/active religious community founded in 1991 by John Cardinal O'Connor for the protection and enhancement of the sacredness of every human life. The new residence will allow them to expand their services, which include providing assistance, education and housing  for pregnant women, offering post-abortive care for those who those who suffer from the effects of abortion, and a host of other services. The new residence will also be the new center for the Respect Life Office for the Archdiocese of New York.
The Sisters expressed their deep gratitude to Timothy Cardinal Dolan, a long time advocate for the Sisters, for helping this move become a reality!
Learn more about the Sisters for visiting their website.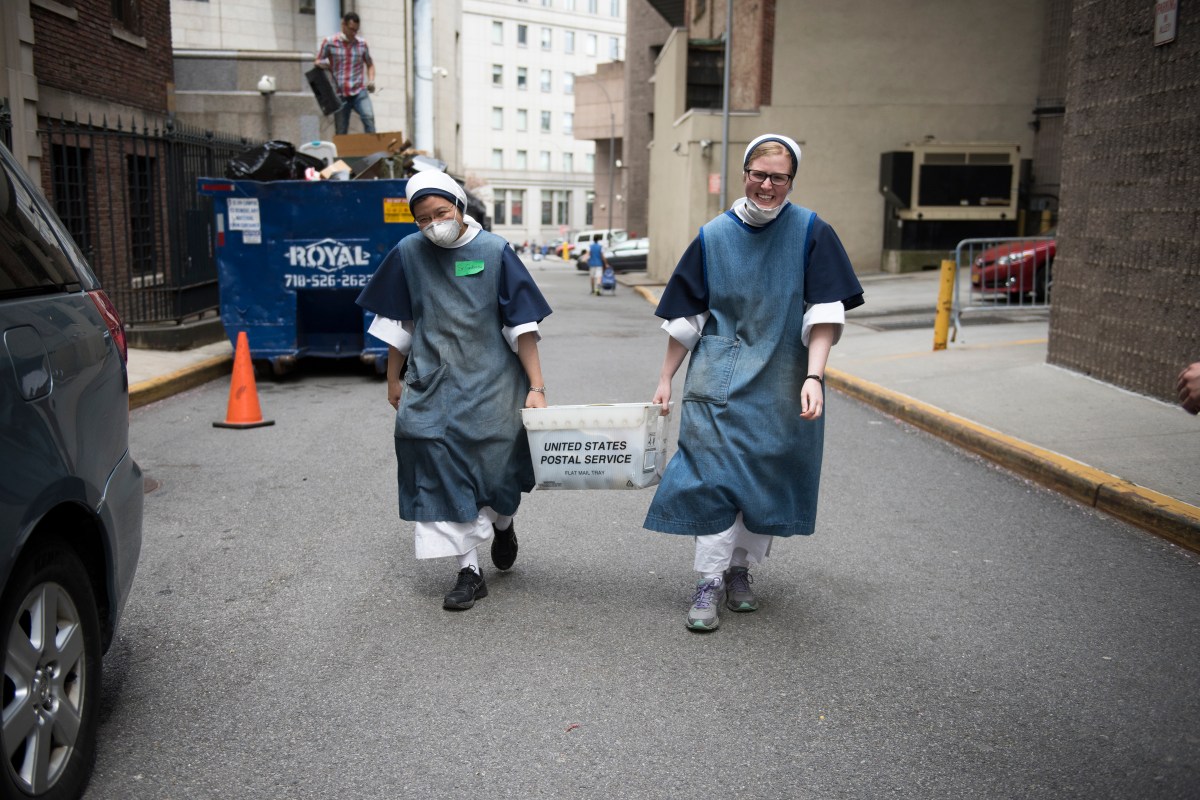 Launch the slideshow