Sister Mary Scullion is often compared to Mother Teresa.
What can God do in your life with one Bible verse a day?
Subscribe to Aleteia's new service and bring Scripture into your morning:
Just one verse each day.
Click to bring God's word to your inbox
Sister Mary Scullion is kind of a big deal. As president and executive director of Project HOME, the 64-year-old oversees a Philadelphia-based non-profit with an approximately $30 million annual budget that serves and supports that city's homeless population. She's been named one of the Time 100 Most Influential People, has received numerous awards and honorary degrees, and counts Jon Bon Jovi as a board member and friend. Sister Mary's schedule is booked out weeks and months in advance, and her assistant has allotted me just 30 minutes for a phone interview.
I'm a little nervous. Based on Sister Mary's long list of accomplishments and tight schedule, I'm bracing myself for a conversation with a CEO-type who doesn't suffer fools well. And, really, I wouldn't blame her for being that way; the woman is a legend. And because Project HOME (Housing, Opportunities for Employment, Medical Care and Education) has nearly eradicated homelessness in Philadelphia, while other cities can't seem to get a handle on the issue, I figure there's got to be some magic — some unique approach she's discovered, a new way she's using technology or a particular superpower she's got — and I want to make sure I don't miss it. As I get ready for our call, I tell myself, don't miss this rare opportunity!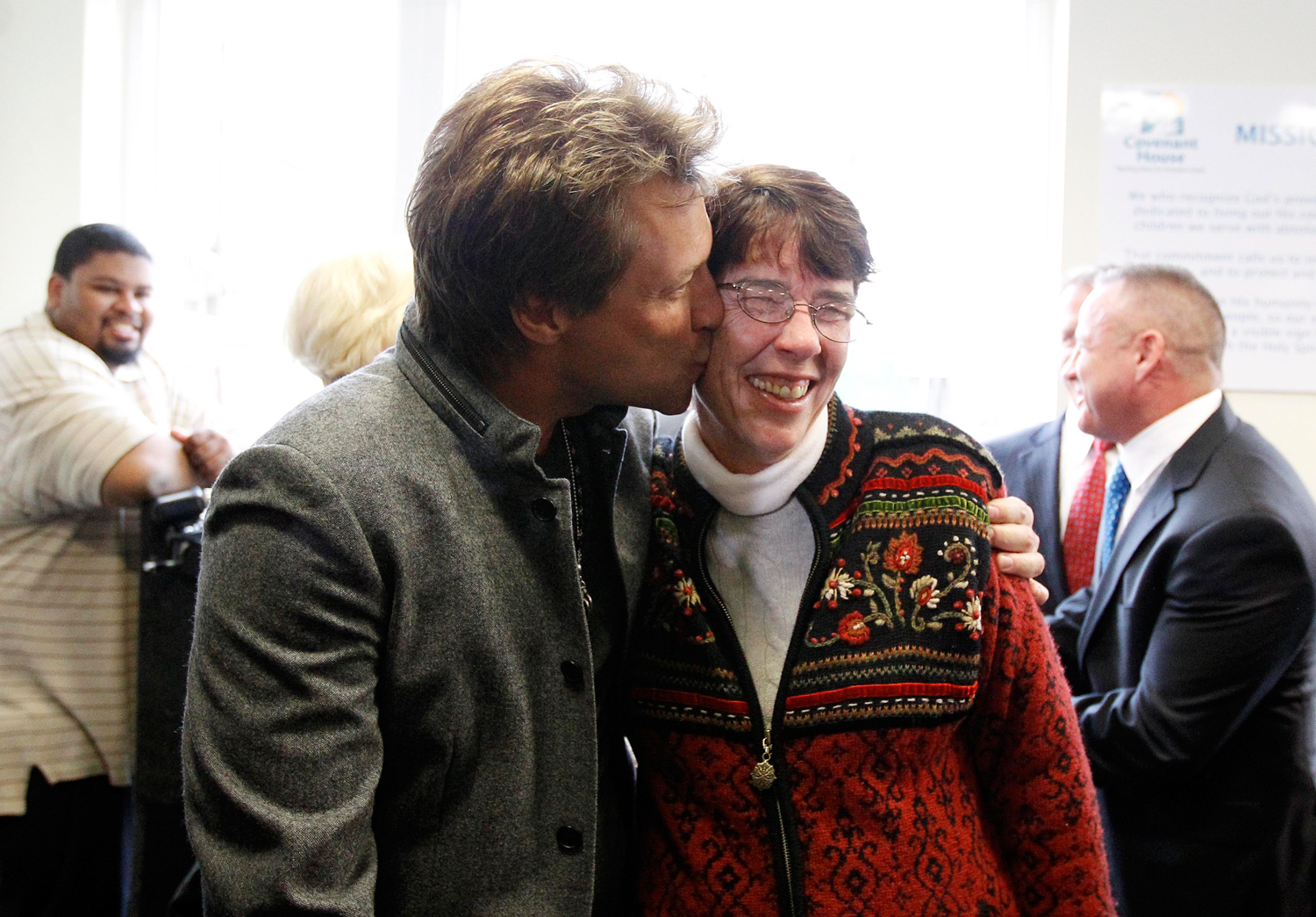 My phone rings right on schedule. I take a deep breath, pick up, and say hello. But instead of being intimidating, Sister Mary is friendly and down-to-earth. I can hear the smile crinkling her eyes as she talks, telling me about her life and her work with the most vulnerable residents of the city she loves, guided by the principle: "None of us are home until all of us are home."
Roots in the community
The daughter of Irish immigrants, Sister Mary grew up in a working class neighborhood in lower Northeast Philadelphia, a fact that has surely contributed to the solidarity she feels with the people she serves. Reflecting on those years, she says, "Everyone in my neighborhood struggled financially. As a kid I didn't realize it, but we were struggling as well."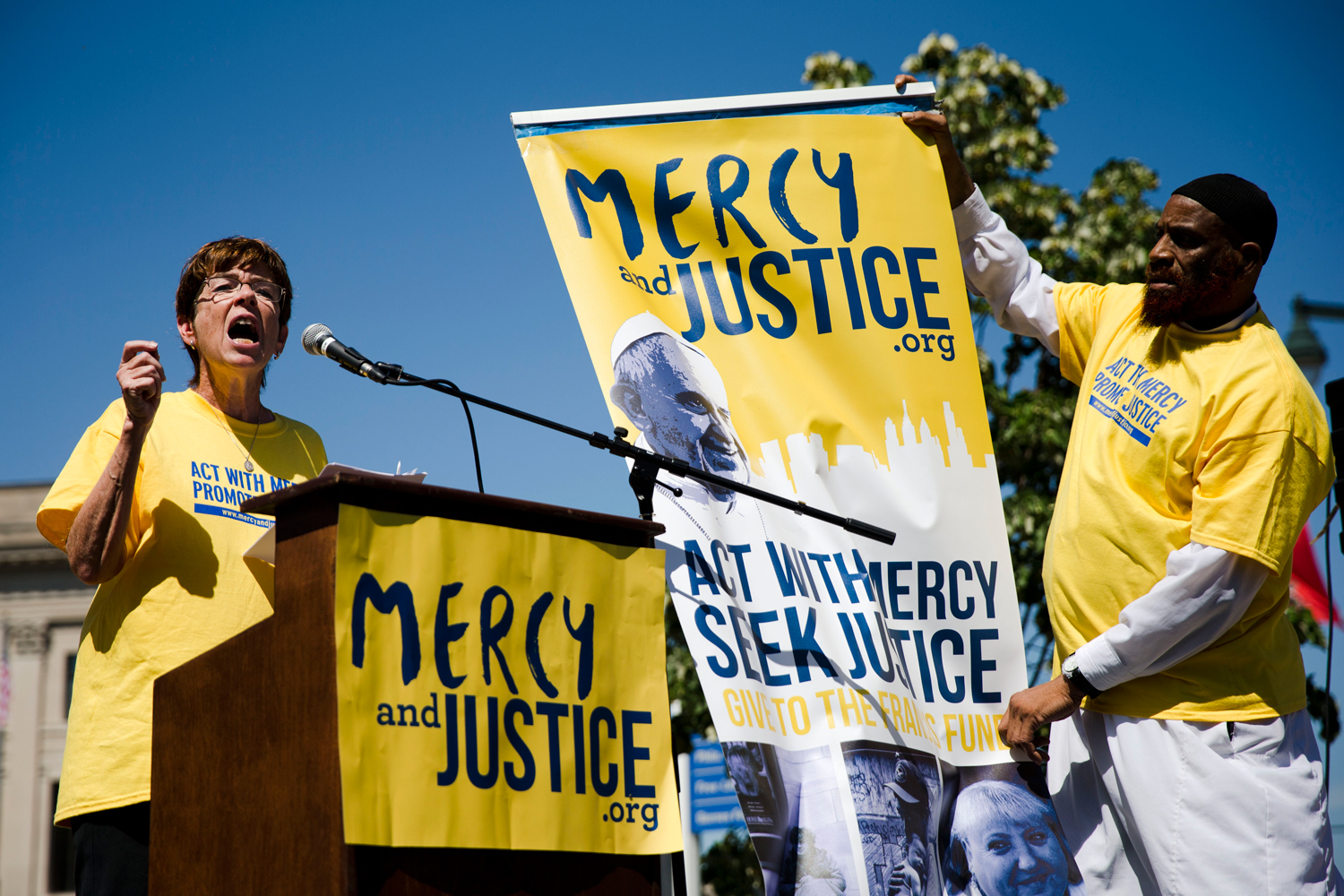 Sister Mary adds that, in her family, "Faith was a big part of our daily life," and that her faith was nurtured by her years at Little Flower Catholic High School for Girls. "I think my passion for service began to develop when I was in high school," where she was part of a community service corps, and then continued to grow when she entered the Sisters of Mercy and attended St. Joseph's University. While at St. Joseph's, Sister Mary says, "there were so many opportunities to contribute to mercy and justice. I got the sense that it's not enough simply to serve, but that I also needed to be involved in bringing about more just public policy."
A key moment in the development of Sister Mary's vocation was the 41st International Eucharistic Congress, held in Philadelphia in 1976. It was there that she first heard Dorothy Day and Mother Teresa (who was not yet a household name) speak on the plight of the poor and suffering and the responsibility of the Church to step up and meet those needs. The atmosphere was electrifying, and Sister Mary was profoundly moved. "What an amazing day that was," she recalls. What truly changed her life when she was there, she says, were the words of the Spanish Jesuit priest Pedro Arrupe, who said, "If there's hunger anywhere in the world, the Eucharist is incomplete everywhere in the world."
"That quote summed it up for me," explains Sister Mary. "I strive to translate personal transformation into societal transformation. Indifference to the poor is not an option." She began doing advocacy and service work for the homeless and mentally ill in 1978, and in 1985 she co-founded Woman of Hope, which provides permanent housing and support for homeless mentally ill women. In 1988, Sister Mary founded the Outreach Coordination Center, a program coordinating private and public resources doing outreach to chronically homeless people — the first program of its kind in the nation.
"The solution to homelessness lies within all of us"
Then, in 1989, Sister Mary and Joan Dawson McConnon, who has a background in finance and accounting in the private sector, co-founded Project HOME.
Under their leadership over the past 17 years, what started as an emergency winter shelter has turned into over 700 units of housing and three businesses that provide jobs to formerly homeless residents. Project HOME also launched an initiative to prevent homelessness in a low-income neighborhood in North Philadelphia; the program consists of economic development, home-ownership for the working poor, and the Honickman Learning Center and Comcast Technology Labs — a 38,000 square foot technology center that offers educational and occupational training.
In 2015, Project HOME opened the Stephen Klein Wellness Center, an integrated health care center offering primary care, behavioral health, dental, a YMCA, pharmacy and wellness services. It serves those who are homeless and is located in the second poorest zip code in Philadelphia.
As I talk to Sister Mary, I keep waiting to hear the secret to her success. It finally dawns on me that the magic of her approach is that there is no magic. There's just good planning and execution — and the all-important funding, to be sure — but there's no "hack" for homelessness here.
Behind Sister's accomplishments, however, is something even more inspiring: for almost 35 years, she's been working on the problem of homelessness in Philadelphia with love and patience and a kind of dogged stubbornness that you don't see much anymore in a world where we've got an app for everything. If Sister Mary has a superpower, it's her tireless commitment to the community she serves — and her humility. Despite all of the accolades she has received, she insists, "The solution [to poverty and homelessness] lies within all of us — not just me or any other individual."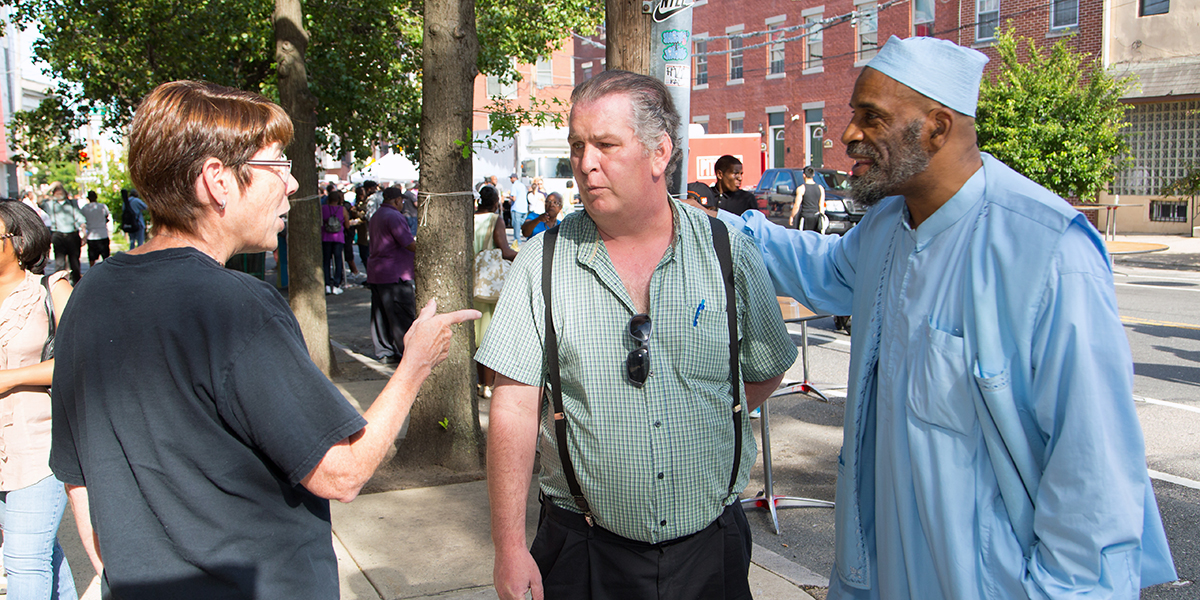 In response to the question of how to help, Sister Mary says, "I would encourage everyone to try to directly encounter people who are poor and suffering. Look them in the eye and treat them with respect and dignity. And then be open to being moved and changed by their plight. The more people can get involved directly, the better. Volunteer. Advocate for just public policy. Challenge your church to do more."
She goes on to say, "We are the hands and feet of God here on Earth, so it's up to us be faithful to the words 'thy Kingdom come.' And it's not as individuals but as a community that we have our greatest chance of making that happen."