This young priest's talent has no bounds.
We have gone on at length about how talented Father Rob Galea is. A young Catholic priest with a penchant for modern music, Father Rob Galea is one of the most impressive artists to ever come out of The X Factor.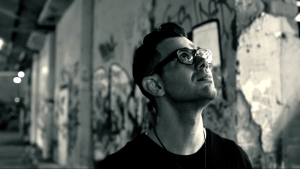 Read more:
Father Rob Galea's new single may be the best pop song of 2017



We've been waiting with bated breath for his next release ever since he put out his fantastic single, "Dominoes," late last year. While scouring his catalog for songs we may have missed we happened across "I'm Alive," in which Father Rob sings in the folk-rock style. We already knew that he could sing R&B with the best of them and that

his tenor voice is perfectly suited to club type themes

, but we were blown away by the way he sings "I'm Alive."

The driving guitar rhythm sets the mood of the song, but it the way Father Rob slips effortlessly into his falsetto on the word "persecuted" that commanded our attention. He performs the tune with just the right attitude for the genre, hitting the high notes with enough rawness in his voice to fit the style, while maintaining complete vocal control.

All said and done, "I'm Alive" could compete with any of the releases from Mumford and Sons or The Lumineers. The catchy chorus mixed with the impressive vocal presence of Galea will keep this song looping in your head for days to come.

Father Rob is currently working to promote his new book, Breakthrough: A Journey from Desperation to Hope, so there's no telling how long it will be before he gets back into the recording studio. But until then we will happily make do with the high quality tunes he has released thus far.

Is that not enough for you? Well, Father Rob also has released

a series of videos in which he teaches about various aspects of the Church and the Catholic faith

. These videos are very informative and are worth a watch just to see the jubilation reflecting in his alert eyes as he talks about aspects of life that truly excite him.