He was an entirely different person after reading these stories.
Ignatius Loyola wasn't always a saint. In fact, before his conversion, he was quite the womanizer, gambler and fighter. In other words, being a faithful Catholic wasn't his "style."
Instead, St. Ignatius was enraptured by the fantastical tales of knights and ladies. He would often dwell upon these stories and place himself in them. He recounted later that he often "pictured to himself what he should do in honor of an illustrious lady, how he should journey to the city where she was, in what words he would address her, and what bright and pleasant sayings he would make use of, what manner of warlike exploits he should perform to please her."
These tales fueled his life for some time and influenced how he looked at the world. It was a life divorced from Jesus Christ, taken up in many vain pursuits for power and glory.
It took a cannonball to set him straight, leaving him bedridden for an extended amount of time. While recuperating he desired to read more stories of knightly adventures. Providentially there were no such books around. This forced him to read two books that deeply shaped him and transformed him into another person. Ignatius explains what happened next in his autobiography (written in the third person).
As Ignatius had a love for fiction, when he found himself out of danger he asked for some romances to pass away the time. In that house there was no book of the kind. They gave him, instead, "The Life of Christ," by Rudolph, the Carthusian, and another book called the "Flowers of the Saints," both in Spanish. By frequent reading of these books he began to get some love for spiritual things. This reading led his mind to meditate on holy things, yet sometimes it wandered to thoughts which he had been accustomed to dwell upon before.
While perusing the life of Our Lord and the saints, he began to reflect, saying to himself: "What if I should do what St. Francis did?" "What if I should act like St. Dominic?" He pondered over these things in his mind, and kept continually proposing to himself serious and difficult things. He seemed to feel a certain readiness for doing them, with no other reason except this thought: "St. Dominic did this; I, too, will do it." "St. Francis did this; therefore I will do it." 
The lives of the saints cut straight to his heart and appealed to his innate desire to lead a life of adventure. This time, instead of being a brave knight winning the heart of a lady, Ignatius was inflamed to become a heroic saint and win the world for Jesus Christ.
As a result, Ignatius began to think more deeply about his own life and his need to repent for the many sins of his past. Once he fully recovered from the injury, Ignatius set out to the Holy Land on a pilgrimage to atone for those sins. He was a changed man and it didn't take long for his new found zeal to be utilized in the proclamation of the Gospel.
He would go on to found the Society of Jesus, and desired each day to imitate the lives of the saints he read while convalescing. Through God's grace, he was able to accomplish the tasks set out before him and became one of the most beloved saints of all time.
All because he read the lives of the saints and the life of Jesus Christ.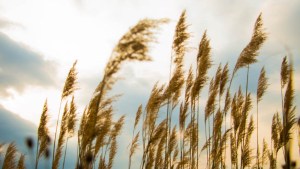 Read more:
This is what God's voice sounds like, according to St. Ignatius Loyola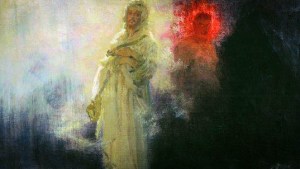 Read more:
Here's what Satan's voice sounds like, according to St. Ignatius Loyola