These four accounts prove that the "holy card" images we form of the saints are sadly incomplete.
The word "saint" tends to bring to mind images of people who lived a long time ago and, according to artists' renderings, literally radiated light from their bodies. These nearly extra-terrestrial humans were always in a church, always looking to the heavens, and of course always had their hands folded in prayer.
But Eduardo Martins knows that is not how you spot a saint. On January 17, 2015, a cause for sainthood was opened for his childhood friend and surfing buddy Guido Schaffer. The late Schaffer was a doctor and seminarian from Rio de Janeiro, Brazil, who loved to ride the waves at Ipanema Beach. He was killed in a surfing accident in 2009 at the age of 34.
Martins met Schaffer as a young man in the Ipanema neighbourhood where they both grew up. He told Brazil's Cancao Nova television that he started attending a prayer group at their parish because of Schaffer.
Schaffer had a vibrant personality that drew people to him. Martins said Schaffer eventually had the prayer group going out onto the streets to help people in need. "Imagine a group of young people from Ipanema, the south of Rio, going out to meet people on the streets. Guido dived in … he always had a kind word for the people he met, he would give advice when they needed," said Martins.  
Colleagues who worked with Schaffer at a local hospital before he entered the seminary told the Archdiocese of Rio de Janeiro they were left in awe because he would see patients that no one else wanted to see, but he did it with tenderness and patience. The result was that patients loved him and asked for him specifically when they needed treatment.
Yet he was a normal young man who would head to the beach in his spare time to catch a few waves. He just happened to have a thirst to do something to serve God and others.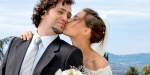 Read more:
On the road to sainthood: The widower of Chiara Corbella talks about his wife's faith and their marriage


~
Similarly the people who grew up with St. Gianna Beretta Molla, an Italian doctor and mother who chose to carry her fourth pregnancy to term despite having been advised to abort and get treatment for uterine cancer, say she was "one of us."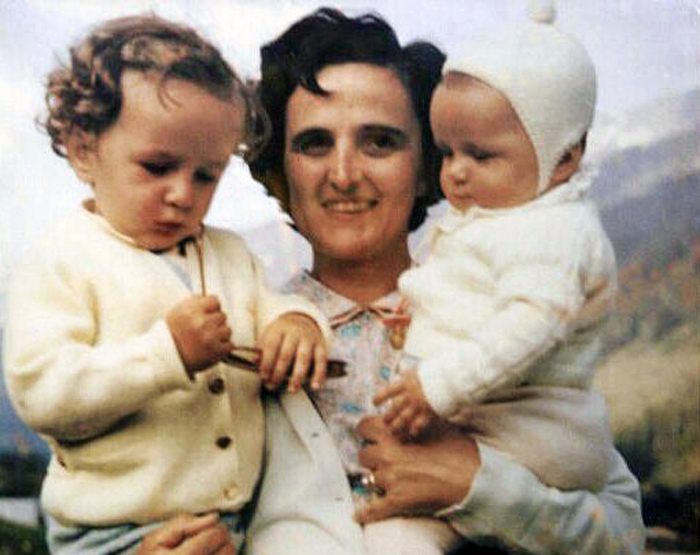 Carla Morelli Leone, who grew up with Molla in Italy, told Salt and Light Television, "Gianna was not extraordinary. She was normal, simple, but she was profound and absolutely correct as a person," Morelli Leone recalled. "She didn't just teach us to pray every day, she did pray every day."
The Italian saint's eldest child, Pierluigi Molla, has few but vivid memories of daily life with his mother in the years before she died. He told Salt and Light Television, "I remember she liked to drive fast."
~
Ian Houle's experience being close to saintly man was, as he tells it, nothing extraordinary. His grandfather Irving Houle was by all accounts just an average man from Michigan. Born in 1925 in Wilson, Michigan, Irving Houle had a deep and devout faith but was a man like any other. He joined the army and served in World War II. In 1948 he married and started a family, worked as a plant manager at a chemical supply factory, and was an active member of the Knights of Columbus.
In 1993, at the age of 67, the stigmata began to appear on Irving's hands and eventually broke open and began to bleed. Many people say they were cured of diseases after he prayed over them.
But Ian Houle told Aleteia, "My grandpa to me wasn't a 'Holy Man' — he was just Grandpa. A Miller Light drinking, Camel Light smoking, extremely hard working man who had calluses that outsized the wounds of the stigmata on his hands."
The younger Houle said his most indelible memories of his grandfather are the times they went out early in the morning to go fishing at the municipal docks.
Irving Houle died on January 3, 2009, at the age of 83. Two bishops in the Diocese of Marquette, Michigan, found "no fault" with his activities praying over people. An association has been created to promote the sainthood cause for Houle, but no formal documentation has yet been forwarded to Rome.


Read more:
Francis Houle: A middle-class husband and father from Michigan … and a stigmatic


~
Sister Marita Rother, the younger sister of Blessed Stanley Rother, the Oklahoma-born priest who was killed in 1981 in Guatemala where he served as a missionary, told the National Catholic Register her older brother was shy, quiet and "very ordinary" as a child.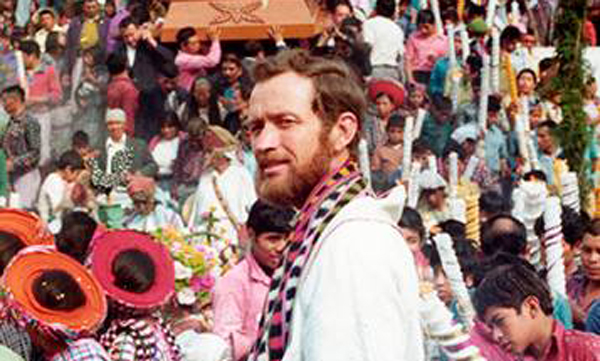 Though he showed great leadership abilities as a young man and had leadership roles at school, at their parish, and in his extracurricular activities, in the seminary he struggled academically. She said he also struggled to control the elementary school kids to whom he taught religion as a young priest and sought his sister's advice.
Years later, visiting him in Guatemala, Sr. Rother said her brother was very reverent at Mass and shared with her that he would go into the mountains to pray by himself. While his family was devastated when he was killed, they never questioned why he had returned to Guatemala even though he knew that his life was in danger.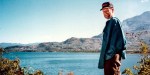 Read more:
7 Inspiring quotes from Bl. Stanley Rother, the first U.S.-born martyr