Church is suffering an 'apocalyptic catastrophe'
Pope Emeritus Benedict XVI's secretary, Archbishop Georg Gänswein, has described the abuse crisis like "a September 11 for the Catholic Church."
The "Church looks full of confusion at its own 9/11, at its own September 11," he said, while clarifying that the comparison isn't because the "catastrophe" of the abuse is "associated with a single date, but rather at so many days and years, and innumerable victims."
"Don't misunderstand me," the archbishop said. "I'm not comparing the victims of abuse to the 2,996 people who lost their lives in those attacks," said Gänswein, according to the website katholisch.de.
Archbishop Gänswein was speaking at the Italian presentation of the book The Benedict Option, written by Rod Dreher.
He spoke of the 9/11 attacks — which occurred 17 years ago today — as an "apocalyptic catastrophe." In the same way, the Church is suffering a catastrophe described in part by the Pennsylvania Grand Jury report, he suggested.
"St. Peter's Basilica is still standing, as are other basilicas and cathedrals in Europe, from Florence to Chartres, to Munich; nonetheless, the news from America, all of these mortally wounded souls, for us priests, sends a message that is even more terrible than [would be] the sudden collapse of all the church buildings of Pennsylvania together with the Basilica of the National Shrine of the Immaculate Conception in Washington."
Archbishop Gänswein, who accompanied Pope Benedict XVI on his trip to the United States, remembered in particular the date of April 16, 2008, when the German pope met with the bishops, shaken by the news at that time of sexual abuse of minors and the immense sorrow of the ecclesial community due to the "gravely immoral behavior" of men of the Church.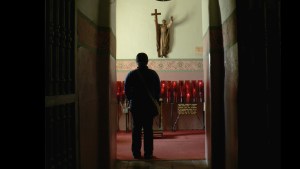 Read more:
When you are afraid of losing faith, remember this promise
Viganò "testimony"
Pope Emeritus Benedict XVI's secretary was in the news just last week as well, when he denied reports that the pope emeritus had confirmed accusations made by the former nuncio to the United States, Archbishop Carlo Maria Viganò."Pope Benedict didn't make any comment on Archbishop Viganò's report, and he will not do so," he told German newspaper Die Tagespost.
In the initial reporting of the Viganò testimony, it was claimed that Benedict XVI had confirmed Archbishop Viganò's account regarding the handling of accusations against former Cardinal Theodore McCarrick. Archbishop Gänswein reacted by labeling this claim as "fake news."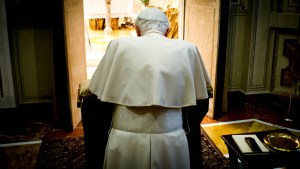 Read more:
Ratzinger's advice for keeping the faith amidst grave scandal