His observations in 1968 are prophetic ... and comforting
In 1968, then-theologian Joseph Ratzinger wrote in his work Introduction to Christianity a brief chapter on the Church, and he began in a way that seems highly relevant, even prophetic, today:
…Let us speak out and say plainly what worries us today… We are tempted to say, if we are honest with ourselves, that the Church is neither holy nor catholic… The centuries of the Church's history are so filled with all sorts of human failure that we can quite understand Dante's ghastly vision of the Babylonian whore sitting in the Church's chariot; and the dreadful words of William of Auvergne, Bishop of Paris in the thirteenth century, seem perfectly comprehensible. William said that the barbarism of the Church had to make everyone who saw it go rigid with horror: "We are no longer dealing with a bride but with a monster of terrible deformity and ferocity." The catholicity of the Church seems just as questionable as her holiness. The one garment of the Lord is torn between the disputing parties, the one Church is divided up into many Churches, every one of which claims more or less insistently to be alone in the right. And so for many people today the Church has become the main obstacle to belief. They can no longer see in her anything but the human struggle for power, the petty spectacle of those who, with their claim to administer official Christianity, seem to stand most in the way of the true spirit of Christianity.
Ratzinger says this with complete clarity and harshness, and goes on to say that he is convinced that these arguments cannot be refuted, and that this perception is founded not only on reasoned arguments, but also on hearts who, in their high expectations, have been disillusioned and wounded, and are terribly disappointed.
From this starting point, this contrast between what we believe in faith and what we perceive in reality, we ask, "Why do we love the Church, despite all of this?"
A holy Church?
Saying that the Church is "holy" is not to say that each and every one of its members is immaculate and saintly. Ratzinger says that this dream of an immaculate Church has been reborn in every age, but that there is no place for it in the Creed, and indeed, the harshest criticisms of the Church are born from this unrealistic dream of a spotless Church.
The holiness of the Church consists in that power of sanctification which God exerts in her in spite of human sinfulness. It is the expression of God's love, which will not let itself be defeated by man's incapacity but always remains well disposed toward him, welcomes him again and again precisely because he is sinful, turns to him, sanctifies him, and loves him.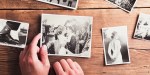 Read more:
Why nostalgia ruins marriages … and why it makes us disenchanted with our Church


Because it is a gift, and is free, it doesn't depend on the merits of the faithful; the holiness that persists in the Church is Christ's, not ours. "It is really and truly the holiness of the Lord that becomes present in her and that chooses again and again as the vessel of its presence—with a paradoxical love—the dirty hands of men."
For Ratzinger, the paradoxical image of the juxtaposition between Christ's holiness and human infidelity is the dramatic image of grace in this world, through which God's free and unconditional love is made visible—the love of this God who, now as in the past, sits down to eat at the same table with sinners.
The dream of an uncontaminated world
The idea that the Church ought never to be intermingled with sin is a simplistic and dualistic idea that proposes an idealized and aristocratic—but unreal—image. Ratzinger reminds his readers that Christ's own contemporaries were scandalized by him because he wasn't a burning fire that fell from heaven to destroy sinners; he wasn't a zealot who hastened to judge and to separate the wheat from the weeds.
…This holiness expressed itself precisely as mingling with the sinners whom Jesus drew into his vicinity; as mingling to the point where he himself was made 'to be sin' and bore the curse of the law in execution as a criminal—complete community of fate with the lost… and so revealed what true 'holiness' is: not separation, but union; not judgment, but redeeming love.
The questions that arise from this way of seeing things make us tremble with hope:
Is the Church not simply the continuation of God's deliberate plunge into human wretchedness; is she not simply the continuation of Jesus' habit of sitting at table with sinners, of his mingling with the misery of sin to the point where he actually seems to sink under its weight? Is there not revealed in the unholy holiness of the Church, as opposed to man's expectation of purity, God's true holiness, which is love, love that does not keep its distance in a sort of aristocratic, untouchable purity but mixes with the dirt of the world, in order thus to overcome it? Can, therefore, the holiness of the Church be anything else but the bearing with one another that comes, of course, from the fact that all of us are borne up by Christ?
Bearing with one another, because Christ bears with us
Ratzinger explains, in his ever clear and transparent fashion, that the almost imperceptible holiness of the Church is consoling in a way. We would be discouraged in the face of a spotless sanctity that would judge and consume us, that wouldn't embrace human weakness and that wouldn't always offer forgiveness to those who repent from their heart. In fact, we would all have to be cast out of the Church if it were a community of those who are perfectly deserving of a reward.
Those who live with the awareness that they need to be tolerated by others, cannot refuse to tolerate their brothers. The consolation that the Christian community can offer is that its members should support and be patient with others as they themselves are supported and endured.
What really matters to the faithful
Reductionistic views of the Church don't take into account what she believes about herself, nor her center, which is Jesus Christ. She is not an institution where the most important thing is organization or political objectives; rather, what matters most is "the comfort of the Word and of the sacraments that she provides in good and bad days alike."
Those who really believe do not attribute too much importance to the struggle for the reform of ecclesiastical structures. They live on what the Church always is; and if one wants to know what the Church really is one must go to them. For the Church is most present, not where organizing, reforming, and governing are going on, but in those who simply believe and receive from her the gift of faith that is life to them. Only someone who has experienced how, regardless of changes in her ministers and forms, the Church raises men up, gives them a home and a hope, a home that is hope—the path to eternal life—only someone who has experienced this knows what the Church is, both in days gone by and now.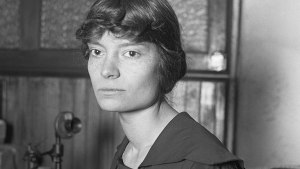 Read more:
Dorothy Day, Bishops, and the Church
This is not to say that the Church shouldn't always strive for greater holiness:
She lives from the struggle of the unholy to attain holiness, just as of course this struggle lives from the gift of God, without which it could not exist. But this effort only becomes fruitful and constructive if it is inspired by the spirit of forbearance, by real love.
A Church with closed doors destroys those who are within. Ratzinger asserts that
the idea that one can do more constructive work in isolation than in fellowship with others is just as much of an illusion as the notion of a Church of 'holy people' instead of a 'holy Church' that is holy because the Lord bestows holiness on her as a quite unmerited gift.