Having the right opinion about Jesus is just the start. What comes next is what matters.
What can God do in your life with one Bible verse a day?
Subscribe to Aleteia's new service and bring Scripture into your morning:
Just one verse each day.
Click to bring God's word to your inbox
This Sunday's readings propose a shortcut way to know if you really have faith or not: Does it hurt?
God wants us to be happy, but the only path to happiness lies through suffering. This is the message of the Gospel for the 24th Sunday in Ordinary Time (Year B).
"Who do you say I am?"
Three weeks ago, on "Commitment Sunday," Jesus asked his apostles "Will you also leave?" Today he puts them on the spot again, asking "Who do you say I am?"
Peter answers both questions for the others. Last time, he said, "Master, to whom shall we go? You have the words of eternal life. We have come to believe and are convinced that you are the Holy One of God."
This time he answers more succinctly "You are the Christ."
But notice the difference between the two questions and the two answers. "Will you also leave?" asked for the apostles' lives; "Who do you say I am?" only asked for their opinions.
When Peter committed to following Jesus, no more needed to be said. This week, when Peter gives his opinion of Jesus, another step needs to be taken: That opinion needs to be tested.
"He began to teach them that the son of man must suffer greatly and be rejected … and be killed, and rise in three days."
Peter did a great job giving the right opinion of Jesus. He does a less great job on the follow-up test.
The Gospel says, "Peter took him aside and began to rebuke him." Peter told Jesus that he shouldn't suffer; that it was a bad idea to be rejected and killed; this should never happen to Jesus.
Jesus rebukes him with the harsh words, "Get behind me, Satan, you are thinking not as God does, but as humans do."
Knowing who Christ is isn't what matters. It's acting on what you know, when it hurts.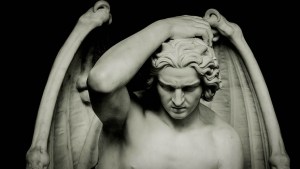 Read more:
This is Satan's greatest weakness
Just as it is no good telling a starving person "Eat well," without feeding him, it is no good telling Jesus "You are the Christ" without suffering with him.
All of the readings drive home the lesson that words alone are not enough. God needs deeds.
The letter from St. James does this directly. "If a brother or sister has nothing to wear and no food for the day, and one of you says to him, 'Go in peace, keep warm, and eat well,' but you do not give him the necessities of the body, what good is it? So also faith of itself, if it does not have works, is dead."
Real love hurts. Wishing someone well means nothing when they need help. You have to stop what you are doing, sacrifice your money, your time and your effort, and serve.
In exactly the same way, telling Jesus you believe in him is just a first step. What he really wants is someone who will follow him, speak his words, and spread his love.
This is because you can't really love unless you are free, and you aren't really free unless you can do the right thing when you would rather not.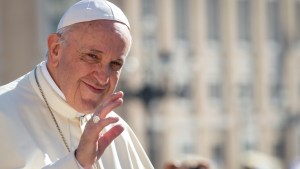 Read more:
Pope explains how to find rest when you're a slave to yourself
We want to say we love the poor, but then we end up spending needless money on Amazon instead of giving desperately needed money for the poor. We want to say we love our friend, but we get too caught up in our own lives to worry about theirs.
This is because we aren't free: We can't resist the allure of the purchase. Our desire for personal comfort is greater than our love for others.
Just as the only person who is free to play Moonlight Sonata on a piano is the person who has sacrificed time and energy to learn the instrument, so the only person free to live the faith is the one who has chosen over and over again to give themselves to that effort.
The only reason Isaiah in the first reading can say of his faith "Who can prove me wrong?" is because his faith has endured insult and persecution.
You have to earn happiness.
The paradox is that the more you give yourself to the difficulty of practicing the piano, the more you open yourself to the joy of playing it. And the more you give yourself to suffer for others, and for God, the more you immerse yourself in the beauty of a real life of faith.
Jesus ends by saying, "Whoever wishes to come after me must deny himself, take up the cross and follow me. For whoever wishes to save his life will lose it, but whoever loses his life for my sake and that of the gospel will save it."
In the end, the only way to be happy is to do God's will, and you can't do that without a cross.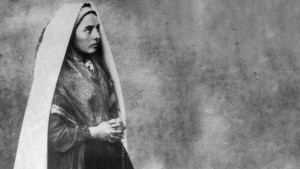 Read more:
5 Inspiring quotes from St. Bernadette on suffering and humility