Because no one is closer to God than a woman about to give birth ...
My grandmother would remind me each time I was expecting and when my time was drawing near of what her brother, a priest, told her right before each of her six labors: "No one is closer to God than a woman in labor." My grandmother is now 101, and she can still recall her brother and spiritual advisor strengthening her with this reminder.
Fr. Tom, her brother, had been a young Jesuit Scholastic doing missionary work in the Philippines when World War II struck. The Japanese invaded; Fr. Tom was imprisoned for his faith in a war camp, and left to starve. When he finally returned to America after the war, malnourished and suffering from malaria, he found my grandmother close to her delivery date. "Please pray for me while you're in labor," he humbly asked, "that God will strengthen me."
From that point on, my grandmother always brought special intentions with her when she went into labor, and she taught me to do the same. Praying for others during labor is a wonderful way to focus one's breathing and keep one's soul focused and aware of the sacredness of the moment. Offer up any pain you experience for your special intentions. I have also found with each of my labors that I have never felt closer to the communion of saints.
It is a rare moment, as one labors with the Creator to birth a new life, that the veil between heaven and earth feels much thinner and we may find our saints, our great cloud of witnesses, have never seemed closer. You can do your own personal litany of saints by simply calling upon the holy names of your patrons, such as "Bless this child, Padre Pio. Be with me, St. Therese."
As the two souls and bodies prepare to separate and bond in a new way, now is a well-appointed time to ask for special blessings for your soon-to-be-born little one and for the love you will share, as well as to ask for the strength you and your spouse will need to parent that child. Besides praying for your child and soon-to-be expanded family, place before God the special intentions you choose to bring with you (I recommend trying to limit them to three, just so you can truly focus on each one).
Along with any prayers that you say often or are personal favorites of yours, here are 12 beautiful brief prayers — a few of them super short and others a bit longer — for the different stages of your labor:
Very short prayers
"O Mary our Mother, be our haven, be our peace on the pathways of life." – Pope John Paul II
"O God come to my assistance, O Lord make haste to help me." St. Benedict's brief prayer adapted from Psalm 69:2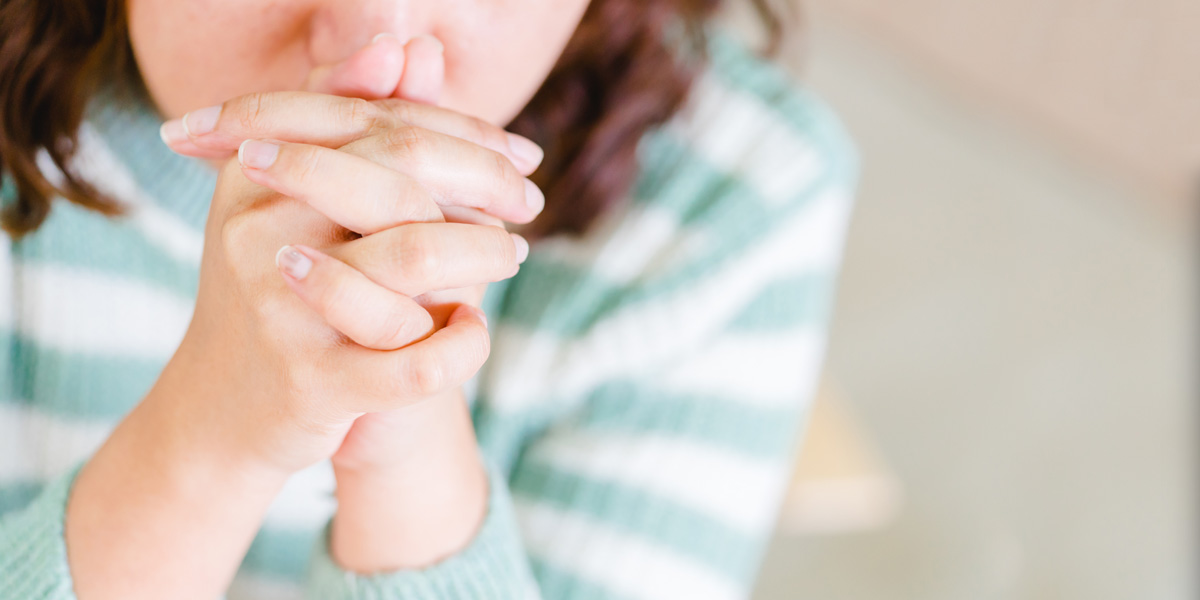 "Jesus, I trust in you!" Five powerful words, from the Divine Mercy image of Jesus, serve as an aspiration (short prayer).
"Admirable Is the Name of God" These six beautiful words are a brief and powerful prayer of reparation to the Holy Face of Jesus. Our Lord revealed this to Sr. Mary of St. Peter: "O if you only knew what great merit you acquire by saying even once, 'Admirable is the Name of God,' in the spirit of reparation for blasphemy!"