Learn how to root out sinful habits by adopting a virtue that opposes it.
As fallen human beings, we all struggle with sin. Many of us have particular sins that are difficult to overcome. The good news is that through God's grace we can overcome them and God has already laid out a complete battle plan.
If we want overcome a particular sinful habit in our life, we must learn about the virtues that counteract them and call upon God's assistance to help us in our struggle to adopt and integrate them into our daily routine.
For example, if we want to stop gossiping about someone, we must instead choose to speak charitably about them. If food is a problem in our lives, we need to deliberately practice temperance and regulate our food intake.
Whatever bad habit or vice we want to end, we need to put a virtue in its place.
Below is a helpful slideshow that matches up each deadly sin with the heavenly virtue that opposes it.
Launch the slideshow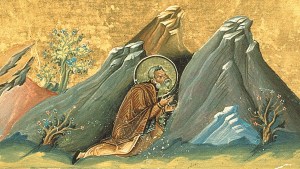 Read more:
A technique from the Desert Fathers to control our negative thoughts
Read more:
7 Christian meditation aids for beginners