Many young people in the West might be turning away from faith, but Africa has a different story to tell
The working document for the synod on "Youth, Faith and Vocational Discernment" was written from an overly "Eurocentric" perspective, according to Cardinal Wilfrid Napier, 77, archbishop of Durban, South Africa,
Speaking this week at one of the daily press conferences, the cardinal noted that while many young Westerners may be turning away from Christ, Africa shows a different face: More and more young people are seeking Him and want to find answers in the Church.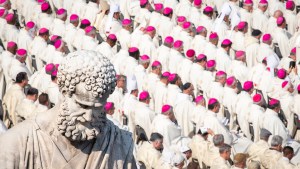 Read more:
1.2 Billion Catholics; 116,000 seminarians; 5,000 hospitals: Some of the Church's numbers
However, according to Cardinal Napier, the discussions of the synod of bishops do not take sufficiently into account the situation of these young people from other parts of the world. The Instrumentum laboris is in this respect written from an overly "Eurocentric" perspective, he opined. In his view, the African delegates should therefore present the reality of their continent more "clearly."
For example, the cardinal explained, the document does not recognize sufficiently the impact of mass migration on African countries. According to him, Africa is losing its "most talented" population to migration. The African cardinal also pointed to the economic conditions that favor child labor. They "do not get the education they need to start life well," he said. In addition, the corruption of many African governments continues the "cycle of exploitation."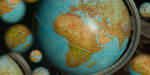 Read more:
Africa overtakes Latin America for the highest Christian population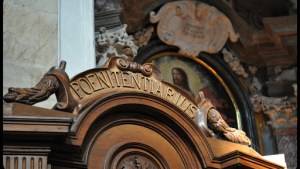 Read more:
Africans go to confession more often than all other Catholics. Here's why
Read more:
Do we have a subconscious idea that Africa exists to be exploited?