Parenting books are often helpful, but this one thing will help your kids the most.
"I can't believe they're sending me home with this baby," jokes literally every parent leaving the hospital with a newborn. "I never even got an instruction manual!"
It's not really a joke. The responsibility that we have over another human being's life is mind-boggling. And we're full of good intentions, but then, a good intention isn't the same as good technique, is it?
We don't need our kids to grow up to be concert pianists, or neurosurgeons. We just want to raise them to be good people. What's the magic kind of parenting that gets that result?
I'm starting to suspect that raising a child right is simpler than I used to think. Not easy, no, but not complicated. Maybe being a good parent isn't a separate thing from being a good person. There are lots of good ways to raise kids, and none of them are going to work if you're not (in general) respectful, kind, self-controlled, honest, fair, and loving.
I loved how gentle parenting expert L.R. Knost put it:
"Many believe that parenting is about controlling children's behavior and training them to act like adults. I believe that parenting is about controlling my own behavior and acting like an adult myself. Children learn what they live and live what they learn."
Or, as St. Augustine would say, "Love, and do what you will."
Nothing against parenting books in general. God knows I read plenty of them myself, and sometimes you need some fresh ideas to get you through a tough stage of development. But what any parenting book offers is limited. Every mother has a different history and personality, and children certainly aren't cookie-cutter either. Great parenting strategies can only take you so far. In the end, children learn a hundred times more by watching you than by listening to you.
Whenever I feel like my job as a parent is to set up my kids' lives so that they have the best possible chance of turning into good people, I get overwhelmed. There are too many choices, too many strategies promising to work. Do I commit to attachment parenting? Helicopter parenting? Free range parenting? What kind of education maximizes their chances? What kind of family traditions should I cultivate? What about their diet?
Not that all those choices aren't important, but I need to step back and remember that the kind of people my children grow up to be has more to do with their choices, than my choices. And their choices, unfortunately, are totally out of my control. I can teach them to be polite, and not pick their noses, and pay attention, and do their homework, sure. But I can't force them to develop maturity, character, or virtue. Those have to come from inside of them. The very best any of us can do is to be good ourselves, and show them what it looks like.
So when parenting is overwhelming, and you have no idea how to help your child through whatever impossible phase of his life he's going through, look inward. Start with yourself. Are you being the best you can be? Are you acting out of love?
Love doesn't always look warm and fuzzy, of course. Sometimes, the most loving option looks like making your child face the uncomfortable consequences of their own decisions, letting your child be disappointed, frustrated, angry. But if you know that you're doing your part, that you're acting with respect, with self-control, with love — then you're on the right track.
If you want specific parenting advice, yeah, open a book, or ask somebody you respect. Just remember that if your foundation isn't one of love in action, there's no magical formula that can ever make up for that. Good parenting has a lot more to do with cultivating our own good behavior, than it does with trying to control our children.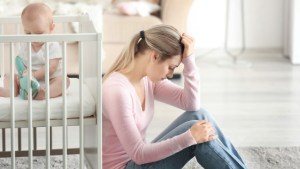 Read more:
Good parenting doesn't have to be so stressful