She says Mrs. Toensing was the best teacher she has ever had.
When Christen Gilmer was in sixth grade, her teacher, Judith Toensing, wrote a special note on her outstanding report card, "Invite me to your Harvard graduation!" Now, Gilmer is graduating from Harvard with a doctorate in public health, and she's invited her teacher to the ceremony.
The student surprised Toensing at her school with a bouquet of flowers and an invitation to the ceremony. "The best teacher I've ever had — hands down," she told the class. "Give her a round of applause."
You can watch the full video below.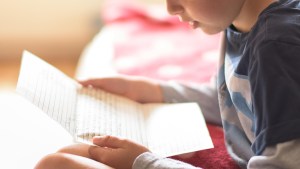 Read more:
After 11-year-old autistic boy fails state tests, teachers's letter leaves mom in tears