Participants in the World Day of the Poor thank the pope for his ministry
You can get Aleteia inspiration and news in your inbox. Our specially curated newsletter is sent each morning. The best part? It's free.
Sign up here
For the World Day of the Poor on November 18, Pierre Durieux, General Secretary of Lazarus (a French organization that offers shared housing where the homeless live alongside members of the organization), presented Pope Francis an article he wrote for Aleteia, called "The poor pope, the pope of the poor."
Before the Mass, during the "baciamano" (the "hand kissing," a traditional way to greet the pope), more than three dozen people were able to greet the pontiff and exchange a few words with him. Among them were four people from Fratello, the organization dedicated to promoting this event: its founder Étienne Villemin, Alix Montagne, Pierre Durieux, and Yannick, who lives in a Lazarus apartment-share in Belgium.
"First, I introduced Yannick, who has lived on the street, and I thanked Francis for being the pope of the poor," Pierre Durieux told Aleteia. "I also took the opportunity to give him a printed version of the article I wrote for Aleteia. I was happy to be able to present him in writing with what I thought and saw in him!"
He also thanked Pope Francis for his call to holiness, his apostolic exhortation Gaudete et exsultate, "a very inspiring text for our roommates, especially in his call to catch a glimpse of 'the saints next door.'"
Pope Francis then handed the printed article from Aleteia to Archbishop Rino Fisichella, president of the Pontifical Council for the Promotion of the New Evangelization.
Archbishop Fisichella told Durieux that he had already read the article (which was also translated from the French original for the English, Spanish, Polish, Portuguese and Italian editions of Aleteia), during a press review carried out daily by the Vatican.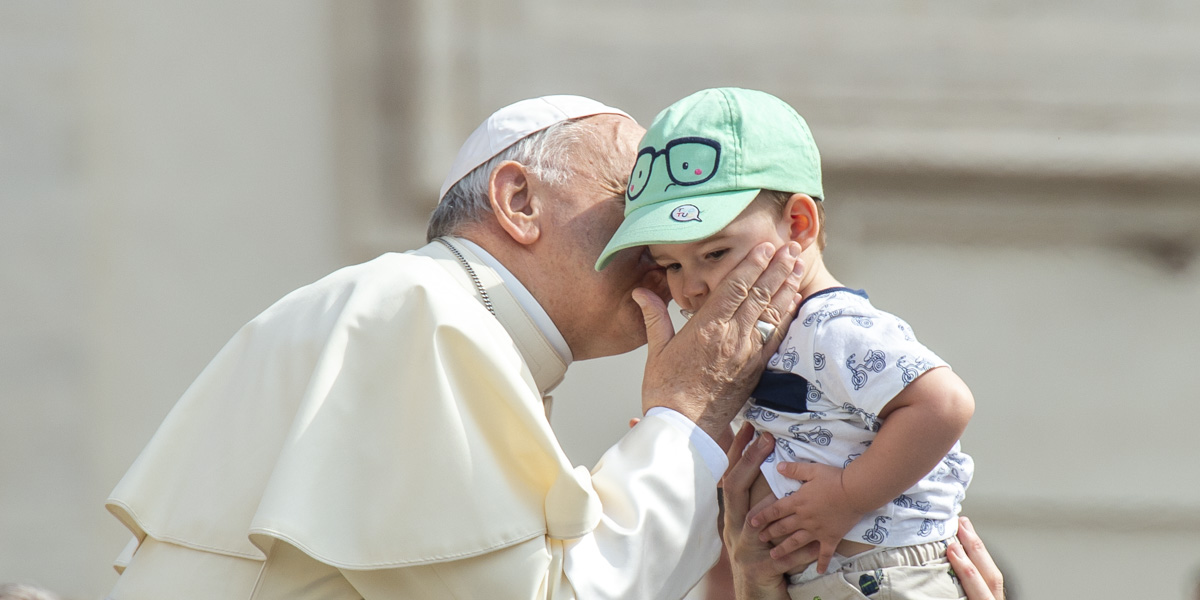 Launch the slideshow