There is a rich tradition of fasting during this festive season.
In secular society, the Christmas season begins around Thanksgiving time and ends after Christmas Day. This often entails weeks of feasting on delicious treats at every meal.
For most of Christian history, however, the period of time before Christmas was seen as a period of fasting.
Eastern tradition of fasting
Beginning in the 8th century, Eastern Christians doubled-down on their preparations for Christmas. They firmly believed in the ancient maxim, "fast before you feast," and followed Christ's example of fasting for 40 days in the desert before he began his public ministry. To properly prepare for the glorious celebration of Christmas on December 25, they fasted for 40 days, beginning November 15 and ending on Christmas Eve. Unlike the current observation of Lent in the West (in which Sundays are exempted from fasting) the Eastern fast includes Sundays. It is also called "Philip's Fast" as it begins after the feast of St. Philip the Apostle in the Byzantine calendar.
The fast is quite rigorous and consists of two primary periods. According to one of the Orthodox churches, "The first period is November 15 through December 19, when the traditional fasting discipline (no meat, dairy, fish, wine, and oil) is observed. There is dispensation given for wine and oil on Tuesdays and Thursdays. Similarly, fish, wine, and oil are permitted on Saturdays and Sundays.
The second period is December 20 through 24, when the traditional fasting discipline (no meat, dairy, fish, wine, and oil) is observed. There is dispensation given for wine and oil only on Saturday and Sunday during this period." As a note, the rules of fasting tend to differ according to each particular church.
Latin tradition of fasting
In the Western (Latin) Catholic Church, there was a separate fasting tradition during a time called "Advent Embertide," which corresponds to the tradition of "Ember Days." This was a liturgical custom that revolved around the changing of the four seasons and consisted of 3 days set apart for fasting and prayer.
There were also specific regulations for fasting on these three days and special Masses were said. For these reasons it was known as a "mini-Lent," highlighting the importance of prayer and fasting.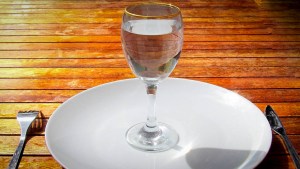 Read more:
Did you know there was a "mini-Lent" before Christmas?
According to the 1917 Code of Canon Law, this included the following.
The law of abstinence forbids the eating of flesh meat and of broth made of meat, but does not exclude the use of eggs, milk and the products of milk (namely cheese and butter), and any seasonings of food, even those made from the fat of animals. The law of fasting ordains that only one full meal a day be taken, but does not forbid a small amount of food in the morning and in the evening. As regards the kind of food, and the amount, that may be taken, the approved customs of one's locality are to be observed. One may partake of both fish and flesh meat at the same meal. The full meal may be taken in the evening and the collation at noon.
While Catholics are generally no longer under any obligation to fast during Advent, it is a tradition that many are reviving to help them spiritually prepare for the great feast of Christmas.
If you are considering a fast during Advent, consult a spiritual advisor to determine what you and your body can handle that will lead to a fruitful time of preparation.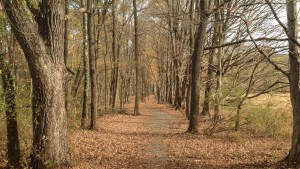 Read more:
Praying and fasting for priests during Ember Days