He wasn't going to let anything get in the way of their family celebration.
Hal Vaughan was determined to spend Christmas with his daughter. And he had to consider that his daughter was going to be spending Christmas Eve and Christmas Day approximately 35,000 feet in the air.
His daughter, Pierce Vaughan, works as a flight attendant for Delta Airlines, and, unfortunately, was going to be working on Christmas. But Hal didn't let that deter him. Instead, he booked six flights in order to spend every possible minute with his working daughter.
Her father even had the opportunity to be upgraded to first class for one of his many flights. Pierce wrote on Facebook, "Dad's first trip using his benefits was a success! A special thanks to all of the patient, wonderful gate agents around the country and my perfect crew."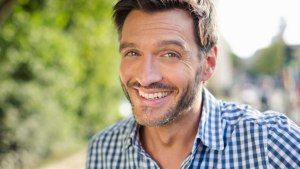 Read more:
What fathers want their daughters to know about men