Once again the 20-year-old French soccer star uses his money for a worthy cause.
Over three weeks ago the soccer star Emiliano Sala was on a chartered flight to his new soccer club, Cardiff City in Wales, after a trip to France. When news struck that the plane had gone missing over the English Channel, the football world rallied around in prayer and support to find the missing plane. Although there was no sign of a crash, a privately funded search party located the plane on the sea bed, with just one body on board. The families of Sala and the pilot, David Ibbotson, waited in agony to discover if it was their loved one who'd been found, and could therefore be properly laid to rest.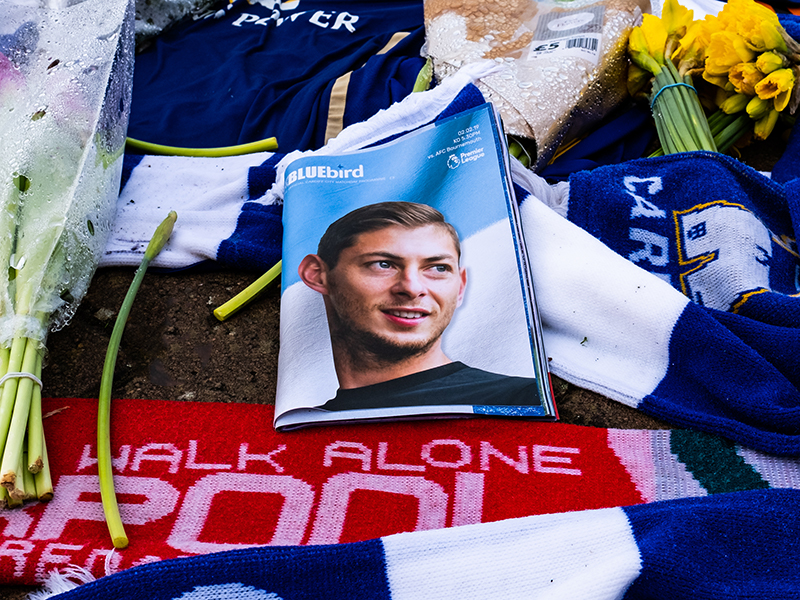 Within hours the authorities confirmed that it was the body of the 29-year-old star, who was born in Argentina. While his family and fans mourned, the pilot's family were still unable to grieve properly without truly knowing what had happened to him. "We can not bear the thought of him being alone, we need him home so that we are able to lay him to rest," they explained to the BBC.
As the first search proved costly at $416,000, the family didn't have the funds to pay for a new search, so kind-hearted members of the public have been contributing to a GoFundMe page to help raise money for the pilot's family. Notably, a large contribution came from Kylian Mbappe Lottin, the 20-year-old soccer star who plays for the French team PSG.