Our Lord said to St. Faustina that he would grant the grace of conversion to whomever said this prayer in faith.
All of us know someone in our lives, whether a friend or family member, who is trying to stay far from God. As much as we wish to influence them through our words or actions, they persist in shutting God out.
Our last resort (which should also be our first resort) is to pray for that individual, asking God to shower down his graces upon him or her.
One way to do that is to pray the following prayer revealed to St. Faustina by Jesus Christ himself. She experienced many mystical visions of Jesus and in one of them, he suggests the following.
Today Jesus said to me, "I desire that you know more profoundly the love that burns in My Heart for souls, and you will understand this when you meditate upon My Passion. Call upon My mercy on behalf of sinners; I desire their salvation. When you say this prayer, with a contrite heart and with faith on behalf of some sinner, I will give him the grace of conversion. This is the prayer: O Blood and Water, which gushed forth from the Heart of Jesus as a fount of Mercy for us, I trust in You."
It is a simple prayer, one that invokes the mercy of God upon a particular soul.
It should be noted, the prayer does not guarantee a conversion to anyone who recites the prayer robotically. Just like any prayer, its efficacy is based on a "contrite heart." In other words, a heart that has faith the "size of a mustard seed," who truly believes that God can work miracles in a person's soul.
Above all, we should remember that it is God who ultimately moves hearts and despite our greatest intentions, we can't convert anyone. That is God's territory.
Read more:
A powerful prayer to St. Joseph for the conversion of a family member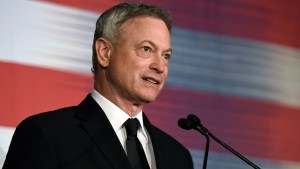 Read more:
Gary Sinise tells his Catholic conversion story in new memoir