Most of us want something we don't have, but that doesn't have to steal our joy.
It's hard to ignore how wonderful other people's lives are.
Wow, they are so cute and loving together!
Oh, he must be making a ton of money. And he only works three days a week?!
Gosh, if my friends did things like that for me, I'd be so happy.
If you're working, you often wish you didn't have to work or that you had a better job. If you don't have a job, you often wish desperately that you did.
If you're single, you wish you had a special someone. If you're in a relationship, you often dream of the days when you had more freedom and time.
More money, a better body, better friends, a better job. Those seem to be the biggest ongoing culprits of dissatisfaction. But there are many more possibilities—a better car, different neighbors, more skills, a different personality. I'm sure you could come up with a nice list if you ruminated on it for a few minutes.
Think about the last time you scrolled through social media. Or the last time you visited a friend or acquaintance. What did they have that you wished you had?
Now, having goals you want to accomplish in life is good and healthy. But if you have a goal you are working to achieve, getting frustrated that you aren't there yet will not get you there any faster.
And then there's those of us who just always want something we don't have. We don't have a five-year plan on how to get what we want, or maybe what we want isn't something we can work towards right now, but we still sit soaking in our desire to get it and our frustration that we don't have it.
It's not a great place to be. When we're unhappy with our life we start complaining and develop a bitter and negative attitude. And that drives others away; people just don't like being around negative people. Additionally, our discontent prevents us from ever feeling truly happy—even when we do finally reach that goal that we were working toward.
So, how can we fix this about ourselves? One thing that helps me is continually learning how to be grateful. I make lists of what good things I have going for me in my life. Everything from the people who support me day after day, to the Chick-fil-A sandwich I was able to afford for lunch. When you start looking at what you have, it truly helps change your outlook. I mean, I can see; I can cook; I can walk; I can read. Those abilities alone open up so many doors to me, and have given me such a full life.
Try sitting down and actually writing a list. Pen and paper or keyboard and blank document work fine. When you start jotting down all the good things in your life—big and small—the list gets pretty long. Believe me.
So maybe I don't have the perfect life that other people seem to have. But what do I have?
I shouldn't waste my time regretting things I may never receive, (plus, those other perfect people have struggles I can't see and that I probably wouldn't be able to handle). Instead I have my beautiful life to realize and utilize.
This is all very nice to think about and reflect on in the abstract, but let me tell you, at the end of the day, envy is a hard rut to get out of. If you don't start somewhere you'll never get out. For today, start with your list of good things. For tomorrow? See how many times you can say thank you, and mean it. Then rinse and repeat.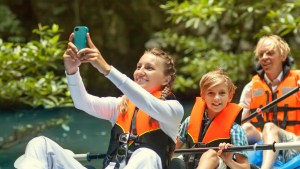 Read more:
How to avoid social media vacation envy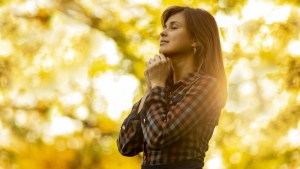 Read more:
Gratitude will get you even more than you thought