Looking at other people's "dream holiday" on social media creates guilt and a whole load of pressure on today's parents.
What can God do in your life with one Bible verse a day?
Subscribe to Aleteia's new service and bring Scripture into your morning:
Just one verse each day.
Click to bring God's word to your inbox
With vacation season in full swing, more and more photos are cropping up on our social media threads of friends and family in high spirits looking relaxed, tanned, and fulfilled. Social media and the tendency to show off has changed the way we plan our vacations: no longer are they just an anticipated escape, but a form of one-upmanship in showing photos of our choice of idyllic location and exciting activities and adventures.
While photos could seem harmless enough, nearly a third of parents claim they feel increased stress levels while looking at the vacation photos of their friends on Instagram or Facebook, according to a study by Groupon/Opinium Research carried out in May 2018, based on a sample of 2,000 parents of children aged 5-16.
The pressure of the dream holiday
Parents feel additional pressure after looking at photos on social networks, to the point of making them feel guilty — even if this wasn't the intention of the person who posted them. The study explicitly emphasizes the level of stress felt by parents: 36 percent start to think about their summer vacations more than three months in advance. Seventy percent of parents in the study say that they fear disappointing their children's expectations for their summer holidays. One in two parents feel guilty about not spending enough time with their children, a feeling fueled by seeing the vacation photos posted by other parents on social media.
Consequently, to relieve their conscience and make up for this feeling of guilt, more than three-quarters of parents claim they are encouraged to pay for more activities and presents in the summer months than they normally would. Heading the list of "guilt-trip" presents are candies, going to fast-food restaurants, trips to the cinema, and amusement parks. Some parents are even led to invest in high-tech goods, such as iPads or video games.
They're only photos!
Like a decoy for ducks, these photos on social media actually work as lures, to the delight of the leisure industry! Most parents, often despite their greatest intentions, end up seeking out the unusual and exotic activities they see others doing. Vacation photos become free publicity for Disney parks, ecotourism, the Maya Riviera, etc., and it's hard not to take the bait when we see friends and family having what seems to be such a good time.
We need to take a step back, so we don't drown in the incessant flood of new challenges to overcome, under the pretext of being "in" and ticking off all the supposed perfect holiday boxes. We really need to determine what makes our perfect vacation: time spent with family or among friends? Squeezing in as many activities as possible in record time, or reading a good book in a hammock? A place to discover, or on the contrary, a place we've held dear for years? We shouldn't let ourselves be unduly influenced by other peoples' holidays, but create ones that match our needs, where we can rest and switch off, however that may be.
And it's important not to lose sight of the fact that these photos reflect just a moment in time, and don't reveal what goes on behind the lens: the toddler tantrums, the teenage mood-swings, and arguments about where to eat. If they are even slightly "photoshopped" or staged, the photos become misleading.
So the first thing to do to make the most of our holidays: switch off from our social media and take the time to connect better with those around us!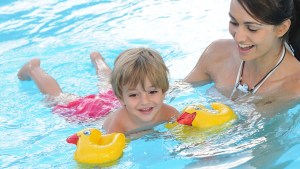 Read more:
Your kids don't want an expensive, exotic family vacation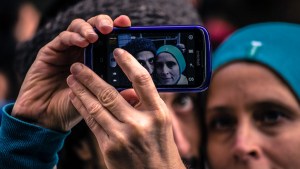 Read more:
Here's how to protect your dignity and privacy on social media