The actor takes to Twitter after receiving his ashes.
In what has become an annual tradition, the actor and committed Catholic Mark Wahlberg took to social media to wish his followers a good start to the Lenten season.
This year Wahlberg posted a video of himself on Twitter in which he offers a "happy Ash Wednesday to everybody" on a day he called "one of my favorite times of the year."
"God bless everybody, all walks of life, lots of prayers going out to everybody," said Wahlberg, adding, "if you don't hear from me it's because I am going to try to spend some extra quiet time" during Lent.
Today we celebrate the start of Lent. Have a blessed Ash Wednesday. Love you all. 🙏❤️✝️ pic.twitter.com/dwvgePsSnc

— Mark Wahlberg (@markwahlberg) March 6, 2019
The father of four, who spent a turbulent youth away from the Church has been outspoken about his faith in recent years. Last year Wahlberg and his wife Rhea posted selfies of themselves with ashes upon their brows, and a few weeks later posted a picture of their daughter Grace's first Reconciliation.
In an interview with the Catholic Herald, Wahlberg talking about the role faith plays in his life:
"Being a Catholic is the most important aspect of my life," Wahlberg told the Catholic Herald. "The first thing I do when I start my day is, I get down on my hands and knees and give thanks to God. Whenever I go outside of my house, the first thing I do is stop at the church. The kids will be mad with me. 'Daddy! It takes too long!' I'm saying: 'It's only 10 minutes and this is something I really need to do.' Because I do. If I can start my day out by saying my prayers and getting myself focused, then I know I'm doing the right thing. That 10 minutes helps me in every way throughout the day."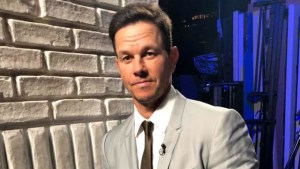 Read more:
Pray like Mark Wahlberg with this book