An alternative prayer that invokes the protection of your Guardian Angel.
While many are familiar with the popular Guardian Angel prayer ("Angel of God, my guardian dear…"), few realize that there exists a large variety of Guardian Angel prayers that can be prayed on a daily basis.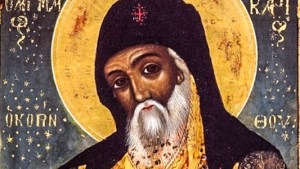 Read more:
One of the oldest known prayers to a Guardian Angel is from Egypt
Here is one that is equally as short as the traditional prayer, but contains some powerful words. For those who are looking for an alternative, try this prayer out and deepen your relationship with the angel assigned to your protection.
O my good Angel, whom God, by His Divine mercy, hath appointed to be my guardian, enlighten and protect me, direct and govern me this day. Amen.
Read more:
5 Amazing facts about guardian angels
Read more:
Here is St. Faustina's description of her Guardian Angel