The great master was said to have created it around 1472, when he was 19 or 20.
Need an idea for Lenten almsgiving?
Help us spread faith on the internet. Would you consider donating just $10, so we can continue creating free, uplifting content?
Make a Lenten donation here
The terracotta sculpture of the Virgin Mary with a laughing Christ Child seated on her lap has been part of the Victoria and Albert Museum's collection since 1858, but curators announced only this week that the work was created by Leonardo da Vinci.
According to the curators of the exhibition "Verrochio: Master of Leonardo, at Palazzo Strozzi," it is the only surviving sculpture by Leonardo, who they say created it around 1472, when he was 19 or 20, while studying under the Florentine artist Andrea del Verrochio.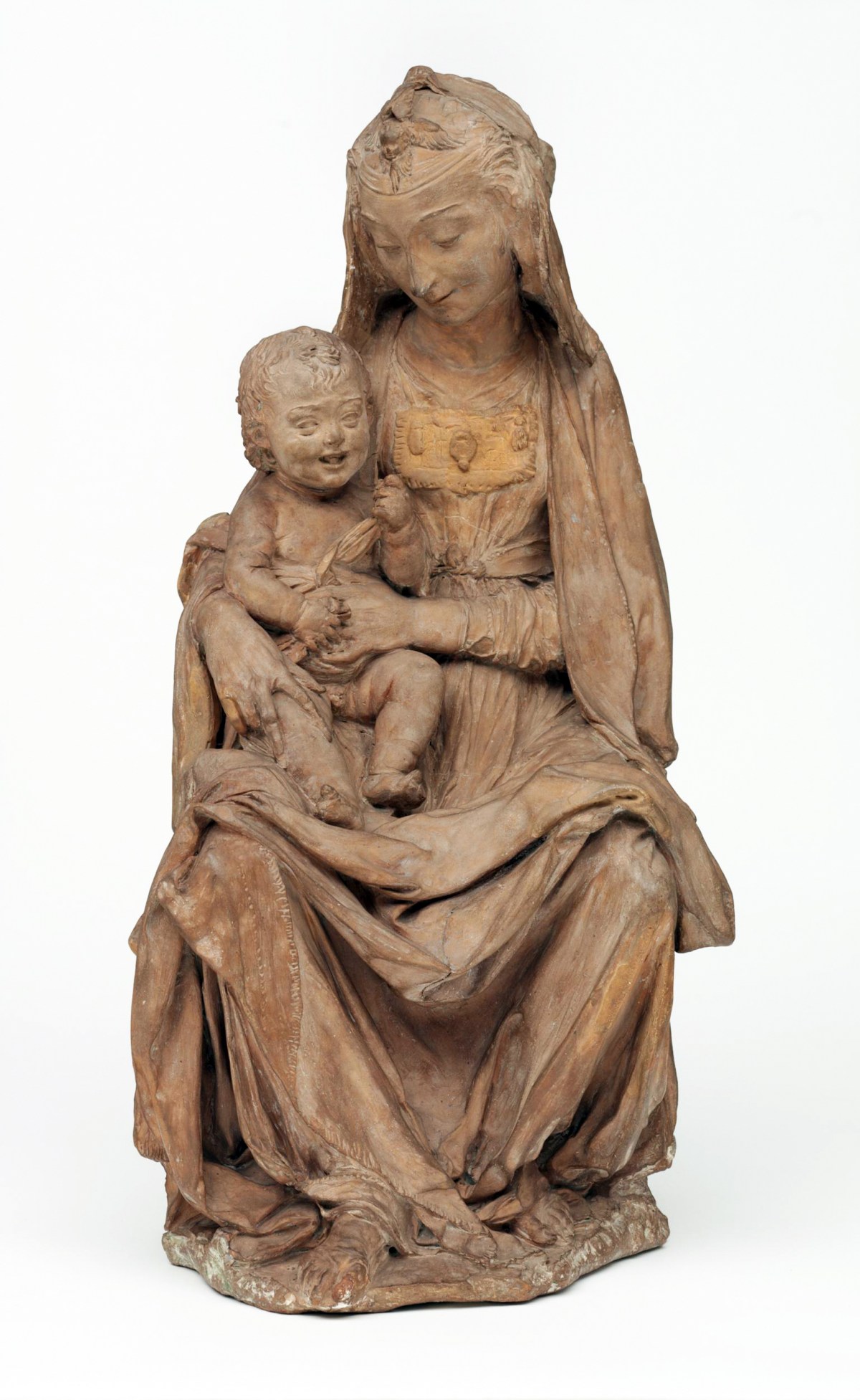 Launch the slideshow
A report in The Guardian notes that journalists attending the press viewing of the exhibition were "awestruck" upon receiving the news that the sculpture was by Leonardo.
For years the work was attributed to the artist Antonio Rossellino, but Italian art scholar Francesco Caglioti who was among those behind the new attribution, said there was no real evidence to suggest the sculpture was by Rossellino.
According to Caglioti, the Virgin Mary's enigmatic smile is similar to expressions found in other works of art created by Leonardo, including the Mona Lisa.
Even more convincing, The Guardian reported, were two ways in which the sculpture resembled Leonardo's drawings at the time. The folded draperies around the Virgin Mary's legs are similar to drawings of draperies Leonardo was making at the time. And secondly, the life-like laughing face of the Christ child is similar to drawings Leonardo had done of children.