Featured on the backs of holy cards, this prayer is a fave for the Irish and non-Irish alike
St. Patrick is one of the most revered saints of all time, not only among the Irish and those of Irish descent, but also for many Catholics (and other Christians) all around the world. His mission to evangelize the people of Ireland in such an effective way is inspirational and the miracles he performed are astonishing.
Besides the beautiful example of his life, St. Patrick is also known as a powerful intercessor, bringing before God our needs and concerns. Many have prayed to God through the intercession of St. Patrick and been given a prompt response to their prayers.
Below is a popular prayer in honor of St. Patrick that is often printed on the backs of holy cards. Though the author is unknown, it is a favorite prayer, appealing with its lyric quality.
Remember, God always answers our prayers, thought it may not be in the manner we expect.
Hail, glorious St. Patrick!we, honor your name,Tho' Erin may claim you,the world knows your fame.The faith of our fathers is ourtreasure too,How holy the thought,that they learned it from you.Thru crosses and trials its firesburn bright,they show us the way,and the truth, and the light,Great Saint!Intercede, that we always may bedevoted and loyal,true children of yours.Our love and devotionbe ever like yours,Our thought be of Jesus,our heart be His shrine.And when to the end of life's pathwe have trod,Be near us great Bishop,Anointed of God.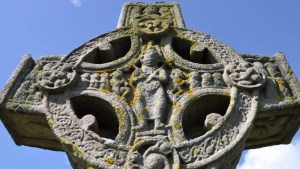 Read more:
This prayer of St. Patrick protects you in spiritual combat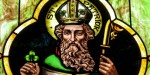 Read more:
Prepare for St. Patrick's Day with this powerful novena