It's a good time of life to take risks, but don't forget to be prudent.
Should I quit my job?

I'm not finding a job here, should I move somewhere else to see if prospects are better there?

I can work from anywhere, but I'm having trouble finding friends. Should I move to a new city?

I've been dating this person for a while now. Should we get married?
Making big decisions about jobs, moving, and relationships is hard at any age. But there are particular struggles that come with having to make these decisions as a young adult. On the one hand, most of us in this age bracket are not very established. We don't feel like where we are or what we're doing is very permanent. And that opens the doors to more freedom and flexibility. At the same time, all of that open space means that the possibilities seem endless. We could do anything, it seems, and that leads us to the crushing weight of too many options. As free as we seem, the decisions we make now, in our 20s, will definitely affect the rest of our life. We don't want to make a career or relationship decision now that we will regret forever.
Then, add to that the fact that some of our peers seem to have their lives picture-perfectly together already. They have a great internship, a cute apartment, a fiance, and enough disposable income to support their endless grams of fun brunches, wine tastings, and weekend getaways at refurbished treehouse airbnbs. We ponder all this while we sit at home googling the nearest plasma donation center, praying that they're open so we can have enough money to pay the electric bill that's due this weekend. We think, "maybe if I move, or get a new job, or actually find a job, life will start to look a little bit more like theirs."
And so we consider making that big move, or starting to apply for jobs again. Then we remember how important this decision could be for the future. And the uncertainty and anxiety comes back and we feel stuck — or ready to pull the trigger on any crazy decision just to establish some kind of change in our lives.
With all of that in mind, here are a few ways to practically weigh the options of making a big decision. For these to work, you need to have narrowed down your number of choices to two. If you're deciding between multiple possibilities, do some preliminary work to limit your options to the two highest contenders.
First, write a pros and cons list.
Jot down all of the pros of your decision. What will be the benefits of moving to another state to look for jobs, for example? Maybe it would mean a lower cost of living, a greater opportunity for moving up in your profession, you have cousins there you could stay with for a few months, and you'd be closer to the ocean than you are now.
Next, list all the cons. Maybe you would struggle in the heat (or cold), maybe you would miss a couple of your coworkers, and you'd be farther away from your sister and nieces.
Keep adding to the list over the course of a couple days. Add in little things and big things, and then rate the items on your list. Do you have a lot of cons, but they are pretty insignificant in the long run?
Second, imagine yourself in both scenarios and hone in on your emotions.
When you put yourself one place, how do you feel? Can you imagine yourself at peace there? How does that compare to how you're feeling in your current job and living situation? This exercise can help you start to realize how happy or unhappy you are currently, which will shed light on how much a change could potentially help you.
Third, look at the fruits of the safer choice versus the riskier choice.
It is likely that one of the options you have in front of you is a little more in your comfort zone than the other option. Consider whether you are avoiding one choice because it will challenge you more. And then consider whether that challenge will help stretch you or just crush and overwhelm you. In general, your 20s are a good time to take risks in order to stretch yourself. Just make sure you're injecting a little prudence into the equation, and not moving to say, Alabama, just because your housemate is annoying and you're tired of your winter clothes.
Then, at the end of the day, look at all of the emotional and practical data you've collected. Do a little more weighing, and then make a choice. Even if that choice is to not move, acknowledge that you are choosing to stay where you are. This step helps with closure, and should help you recommit to your life so that you can start finding some contentment. And remember that no matter what decision you make, the world won't end. You will learn from whatever you do.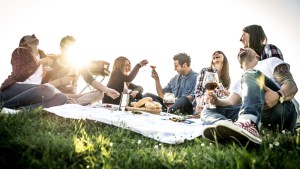 Read more:
How to host a party for millennials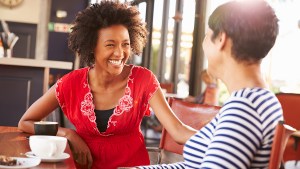 Read more:
How to make real-life friendships with your social media friends