There's even an academic society in the US that promotes learning about Our Lady.
As we celebrate the Marian month of May, not only can we begin or deepen our Marian devotion, but our love of the Blessed Mother can lead us beyond our prayers and Rosary or Marian pilgrimages to Marian study.
The mystery of Mary is inexhaustible. Countless authors and theologians have written books about her. These books range from Mary's presence in the Scriptures, to Marian doctrine, Marian meditations, and devotions.
Did you know in the United States there is a society that promotes the study of the Blessed Virgin Mary? It's called the Mariological Society of America, founded in 1949 by Juniper Carol, OFM.
Read more:
England's only approved Marian apparition gives us a peek at Nazareth
The makeup of the Society includes professional members — meaning those with degrees in theology — some even having a specialized degree in Mariology, and another level of membership includes associate members who support the Society.
The Mariological Society of America meets each year to discuss various topics related to the Blessed Mother.  In 2019, their topic will be Mary and Holiness. 2017 and 2018 had a two-part series on Mary's relationship to the Sacraments of Initiation, Healing, and Vocation.
Each year scholars present papers related to the topic, which are then published in the journal Marian Studies. The Mariological Society has met 69 times over the years; 2019 will be the 70th time. You can search keywords here to find journal articles you might be interested in, or peruse the articles in the journal from any year.
If Marian academia isn't your cup of tea, you can take your devotion further by reading a book about Mary. Many books help you to understand the role of Mary in salvation history and her importance in the life of a Christian. Here are a few recently released books I would recommend.
— Brant Pitre, Jesus and the Jewish Roots of Mary
See Aleteia's interview with Pitre here: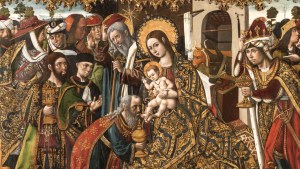 Read more:
If you want to love Mary more, find her in the Old Testament (this book will guide you)
— Edward Sri, Rethinking Mary in the New Testament: What the Bible Tells Us about the Mother of the Messiah
— Marge Fenelon, Mary, My Queen and Mother, A Pilgrimage Across America or Forgiving Mother
— Maria Morera Johnson, Our Lady of Charity: How a Cuban Devotion to Mary Helped Me Grow in Faith and Love
There is so much to know about our Catholic faith, and that is especially true about who Mary is as the Immaculate Conception, the perpetual virgin, the Queen assumed into Heaven, and her role in the mystery of redemption. Mary teaches us so much about Jesus through our devotion to her, maybe it's time we learn a little bit more about her. Happy learning!
Read more:
Being without sin didn't make Mary without personality