Ronan Mattin's unique response to music is a very touching story.
Ronan Mattin was a big hit at a recent concert in Boston's Symphony Hall — but not for his musical talent. The 9-year-old concert-goer amazed crowds when at the end of a performance of Mozart's Masonic Funeral Music — as the audience soaked in what they'd just heard — the youngster let out a spontaneous "wow!" The way he so eloquently spoke what everybody thought led to laughter and a burst of applause.
David Snead, the president and CEO of the Handel and Haydn Society, whose orchestra had performed that evening, was visibly touched. He wrote an email in search of the young fan, saying: "It was one of the most wonderful moments I've experienced in the concert hall."
Snead wanted to offer the mystery boy a chance to meet the conductor Harry Christophers and to give him a recording of the concert.
Luckily a family member of Ronan's grandfather, who had taken him to the concert, spotted the appeal and the family reached out to the orchestra. In a beautiful twist in the tale, it turns out that Ronan is on the autistic spectrum and is primarily non-verbal, especially when it comes to expressing emotions.
"I can count on one hand the number of times that [he's] spontaneously ever come out with some expression of how he's feeling," explained the grandfather to WGBH.
So not only is this a joyous story of a little boy who summed up the wonder of an entire audience in one word, but of the power of music to give everyone a voice.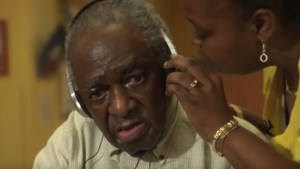 Read more:
Study finds Alzheimer's cannot take away memories of music
Read more:
A child "prodigy" performs Mozart live