Want to be happier? Pay attention to these key attitudes and behaviors.
What can God do in your life with one Bible verse a day?
Subscribe to Aleteia's new service and bring Scripture into your morning:
Just one verse each day.
Click to bring God's word to your inbox
Let's explore six keys to being a happy person:
1
ASSIDUOUSLY PRACTICE GRATITUDE
Getting up in the morning and smiling at yourself in the mirror to get the day off to a good start may seem naive to some people. And yet, it is undoubtedly the main characteristic of happy people: they appreciate what they have and are grateful for everything that happens to them. It is not a matter of rejoicing at your failures, but rather of focusing on what's good and beautiful in your life.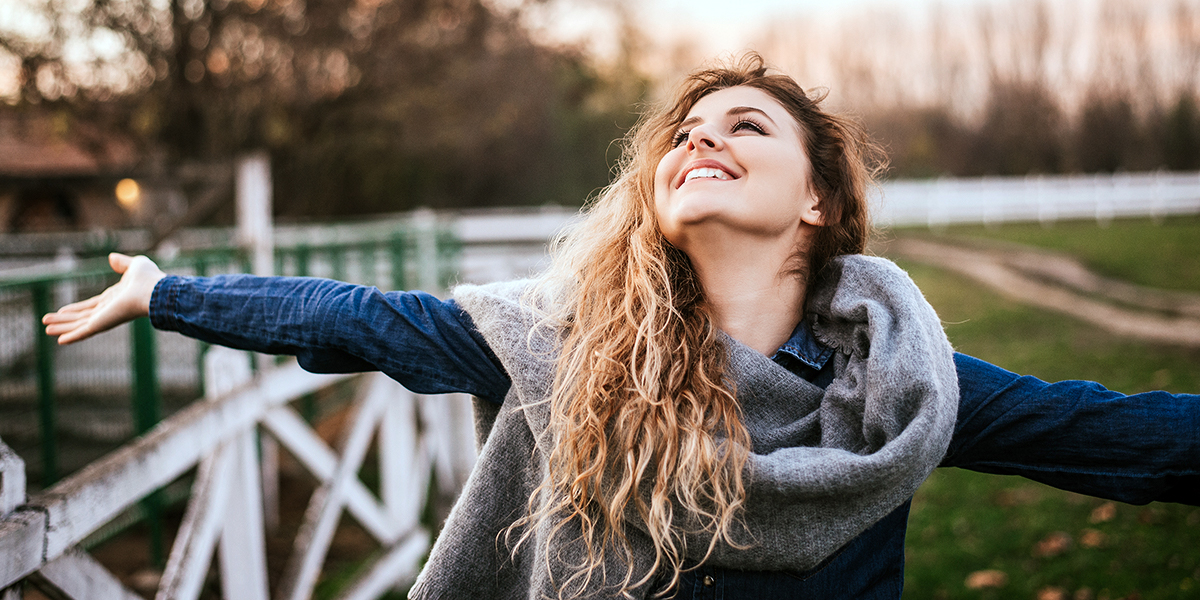 2
BE CURIOUS (AND ENTHUSIASTIC)
Without a touch of curiosity, it would be complicated, or even impossible, to discover new opportunities, meet new people or visit new places. Curiosity has the particular virtue of making us humble in the face of the multitude of possibilities that life offers us. It allows us to listen to others and understand their point of view. It facilitates the first step in building close relationships with others. This is important, because the art of surrounding yourself with friends and cultivating relationships with others is precisely one of the first ingredients of happiness.
3
FORGE DEEP RELATIONSHIPS
Building rich relationships with friends, family and other loved ones without hoping to get something from them is one of the pillars of happy people's lives. It's a recipe that works so well that it becomes a virtuous circle: those who consider themselves happy often communicate their joy of living to those around them, which is the best defense against sadness. In reality, we don't always feel ready to be happy. Many consider that their happiness depends on the behavior of others. Yet, happiness is within us: it all depends on how we exercise our freedom and make our choices, how we approach the world and our sense of agency in life. Happiness is about taking responsibility for what happens to us and, even in the face of hardship, cultivating deep joy and trust in life every day. This can be learned: no fate forces us to be sad or unhappy. That's very good news.