Francis holds a moment of silent prayer for Lebanon at first public general audience since lockdown.
You can get Aleteia inspiration and news in your inbox. Our specially curated newsletter is sent each morning. The best part? It's free.
Sign up here
Pope Francis announced during the general audience that a Universal Day of Prayer and Fasting for Lebanon will be held on September 4.
He also announced that Cardinal Secretary of State Pietro Parolin will be present in Lebanon on that date to represent him personally.
The Holy Father called a Lebanese student priest with a flag of his country to stand next to him, and holding the flag as a symbol of the Church's closeness to the suffering country, he expressed admiration for the people's faith in God and their ability to make their country a "place of tolerance, respect and coexistence unique in that region."
In 1989, Pope Saint John Paul II famously said, "Lebanon is more than a country: it is a message of freedom and an example of pluralism for the East as well as for the West."
Lebanon is marking its centenary, having been declared a state on September 1, 1920.
"For the good of the country and the world, we cannot let this legacy be lost," Francis said.
Read more:
Lebanon, the Christ of the Middle East
Lebanon was already suffering severe economic problems before the pandemic hit. Then on August 4, the capital was devastated by a huge explosion of flammable material stored in a warhorse. Nearly half the country's 6 million people are living below the poverty line.
The Holy Father spoke about Lebanon for several moments, before asking those at the audience to stand for a moment of prayer.
Vatican News reported his appeal:
Pope Francis encouraged "all Lebanese to persevere in hope and to summon the strength and energy needed to start anew."
He particularly urged "political and religious leaders to commit themselves with sincerity and openness to the work of rebuilding, setting aside all partisan interests and looking to the common good and the future of the nation".
The Holy Father asked "the international community to support Lebanon and to help it emerge from this grave crisis, without becoming caught up in regional tensions".
He exhorted the people of Beirut to take courage and find strength in faith and prayer. "Do not abandon your homes and your heritage.  Do not abandon the dreams of those who believed in the dawn of a beautiful and prosperous country. "
Addressing the country's pastors, bishops, priests, the consecrated and lay people, he urged them to accompany their suffering faithful with apostolic zeal, poverty, austerity and humility. "Be poor together with your poor and suffering people," he said, insisting, "Be the first to give an example of poverty and humility."
"Help your faithful and your people to rise up and be protagonists of a new rebirth."
The Holy Father urged the nation's Church leaders to work for harmony, the common good, and a true culture of encounter and living together in peace and fraternity, which he said was so dear to St. Francis.
"This," he pointed out, "will prove a sure basis for the continuity of the Christian presence and your own inestimable contribution to the country, the Arab world and the whole region, in a spirit of fraternity among all the religious traditions present in Lebanon."
[This article has been updated]
See images of the explosion in Beirut: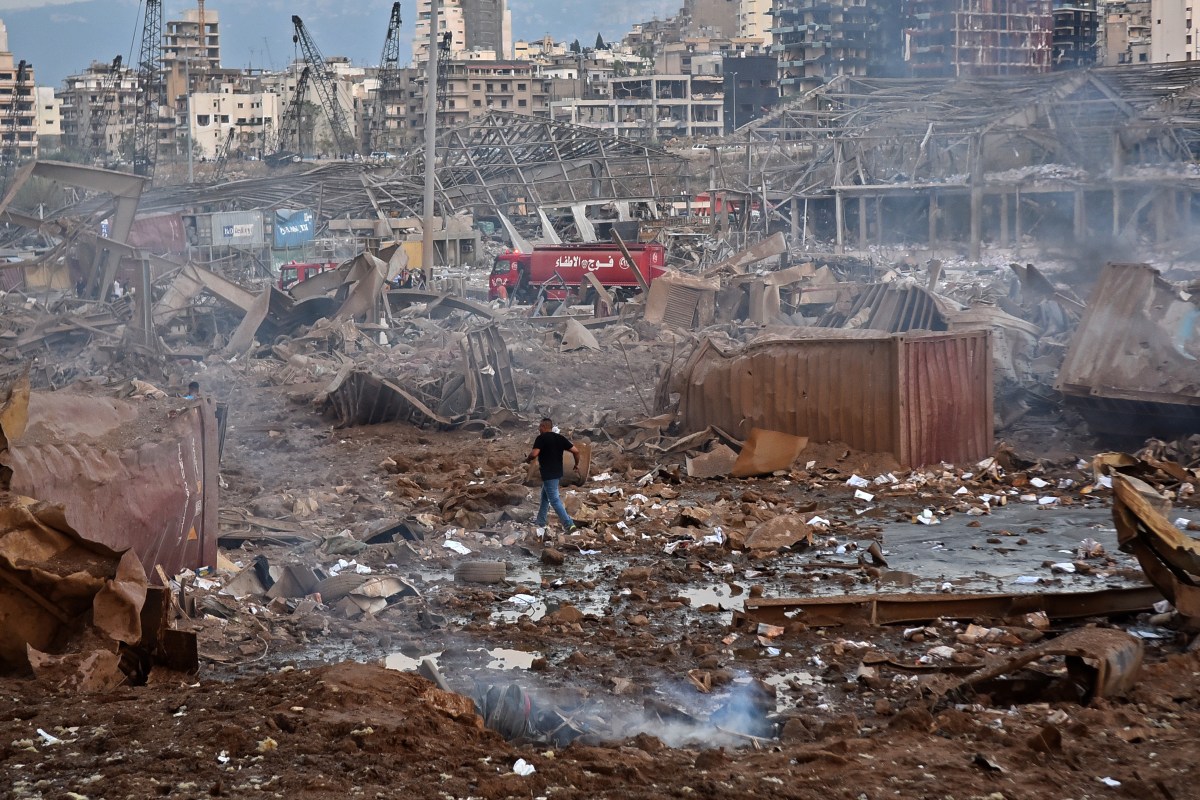 Launch the slideshow