His impact as founder of the Knights of Columbus is legendary, but his legacy goes beyond the organization.
When you think of newly beatified American priest, Fr. Michael McGivney, your first impression naturally might be his lasting impact on Catholic men. He founded the Knights of Columbus, a global fraternal service order, whose membership includes nearly 2 million. Less known is his concern and care for Catholic women, but new research is shedding light on this important part of his legacy.
One hundred and thirty years after McGivney's death, the organization he founded is thriving, and has brought many men into a deeper relationship with Christ. But few people realize that the Knights of Columbus order actually was founded to meet the needs of Catholic wives and mothers in their time of greatest distress.
When McGivney was a priest in the 1800s, "Catholic widows were at risk of losing their children, because they had no way of proving to the state that they could support them," said Dr. Maria Cecilia Ulrickson, Assistant Professor of American Church History at the Catholic University of America. This dire plight was common, especially among the recent immigrant communities that made up many Catholic parishes at the time. The first Knights of Columbus council was formed as a mutual aid society that would provide financial assistance, in the event of the men's deaths, to their widows and orphans. In fact, the organization still sells life insurance today.
"He developed the idea for the Knights in immediate response to the needs of Catholic women and mothers who were left destitute," Ulrickson said. "He was very attentive to the plight of immigrant families because it had affected him personally."
McGivney was all too familiar with how cruel society could be to the poor in the 1800s, and how much worse the situation was for widows and orphans, who had few, if any, opportunities of providing for themselves. He was the oldest of 13 children, and when he was in seminary as a young man, his father died unexpectedly. He had to leave his studies for a time to help provide for the family and raise his younger siblings.
Although McGivney eventually finished his studies and was ordained, thanks in no small part to a kind-hearted bishop who intervened to provide financial assistance to the family and help McGivney re-enter seminary, the experience shaped him profoundly. He watched as his mother, bowed with the devastating grief of her husband's death, had to grapple with the threat of financial destitution. His sympathy and concern for women like his mother, who could be left in desperate straits so suddenly, led directly to his founding the Knights of Columbus.
Of course, the Knights were more than just a mutual aid society, even at their founding. The sense of brotherhood and camaraderie for which they are still known today was a defining hallmark from the first. As a young pastor, McGivney realized that alcohol addiction was a common problem among his parishioners, so he founded and became very involved in the St. Joseph's Total Abstinence and Literary Society, a group that "helped young men stay strong in the faith and become active in their communities."
"Through this society, he got a sense of how this fraternity is very important to the people in it," Ulrickson said, "giving him the inspiration for what he forms with the Knights of Columbus."
Dr. Ulrickson has recently spent time researching the history of women's organizations that began as auxiliaries to the Knights of Columbus, including the Catholic Daughters of the Americas and the Daughters of Isabella. Both organizations began after McGivney's death, so it's hard to say what his relationship with the groups may have been like. But his mission deeply influenced them, and Ulrickson's research is revealing how foundational his ideas and plans were to these organizations. Ulrickson said,
Both are very much sculpted by the plans he had put into the Knights, especially by this care for the vulnerable and for immigrants, by a desire to create community in and out of the parish, and by a desire to see Christians doing charity for those right in front of them who are in need. He infused that into the Knights, and you see it playing out beautifully to this day in these women's organizations too.
In many ways, the organizations that he founded or inspired shaped the history of American Catholicism. Through them, "Catholics became united beyond parish boundaries, beyond their different immigrant backgrounds, beyond their personal experiences. These organizations have brought the entire Catholic Church to where it is today, as an active contributor to civic and public life."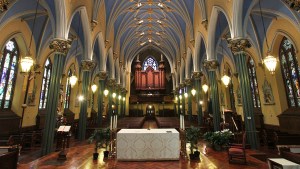 Read more:
To celebrate Fr. McGivney's beatification, his old parish is pulling out all the stops
McGivney died tragically young, at only 38, but the history that survives about his life shows his deeply warm, respectful, and caring relationships with the women in his community. Besides his relationship with his mother, whom he left seminary to help and support, he welcomed women to perform in the Total Abstinence and Literary Society's dramatic performances, and of course had in mind the needs of wives and mothers when he founded the Knights of Columbus.
One story in particular tells of his friendship with a woman in his community, as well as his sensitive consideration for those of other faiths. Alida Harwood, the daughter of a prominent Episcopalian clergyman, was very interested in Catholicism, so she began attending Mass to hear Fr. McGivney's preaching and meeting to discuss spiritual matters with him. She became very ill, and asked for McGivney as she was dying. Her family refused at first, but finally relented, and on her deathbed she converted and asked for a Catholic burial.
Her family understandably wanted her funeral to take place at their place of worship, so McGivney coordinated with them to hold two funeral services on the same day: first the Episcopalian one, and then the Catholic one. "He was very open to doing that, which is pretty remarkable for the time, as not much was happening along sectarian lines," Ulrickson said.
His friendship with Harwood reveals a lot about his approach toward women, and really toward every person of goodwill whom he encountered: "He took women very seriously,"Ulrickson said."We see that he's not overbearing in his desire to convert her, but has serious conversations and a real spiritual friendship with her.
A man of respect and deep concern for others, Fr. McGivney tried to help his flock in any way possible, and used ingenious tactics to do so. He extended kindness and real friendship to all, including young and old, men and women, and those of other faiths. Learning about his impact on all Catholics, and not only the men of his fraternal organization, reveals even more what a man of holiness and character he was.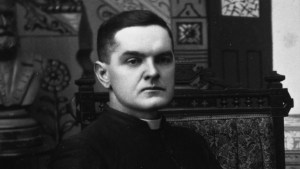 Read more:
Fr. McGivney's relatives pass down family stories
Father McGivney was recently declared Blessed, and here you can see images from his beatification Mass: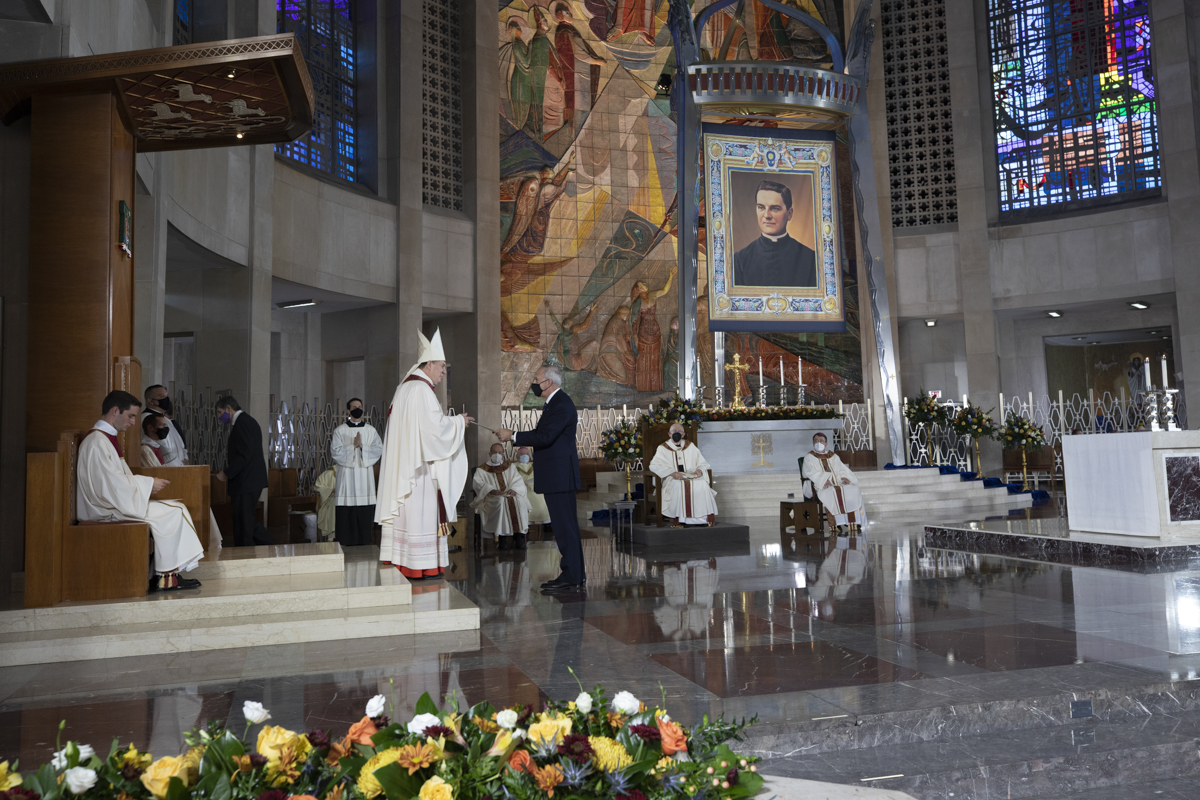 Launch the slideshow