Through his many homilies and audiences, John Paul II left a blueprint for a blessed Advent.
At times, Advent can be a difficult season in which to remain focused. We may be distracted by a flurry of obligations or simply by the commercial nature of the Christmas season.
The good news is that the Church has a rich treasury of resources that can help you keep the spirit of Advent alive in your heart.
One such treasure is the vast number of homilies and audiences of St. John Paul II. He spoke eloquently each year about the Advent season, and left us many insightful reflections to guide us on our Advent journey.
First of all, St. John Paul II urges us to devote ourselves to prayer.
Preparing ourselves to receive him requires first and foremost an attitude of intense and trusting prayer. Making room for him in our hearts demands a serious commitment to convert to his love. 
Secondly, we need to repair the division in the world by sowing peace with our neighbor.
We should be converted to peace; we should be converted to Christ, our peace, certain that his disarming love in the crib overcomes every dire threat and plan for violence. With confidence we need to continue to ask the Child, born of the Virgin Mary for us, that the enormous energy of his peace might drive out the hatred and revenge that lurk in the human soul. Let us ask God that the good and our love might overcome evil. 
Another pathway to a fruitful Advent is through our faithful obedience to God's will in our lives.
Mary, who in this novena of preparation for Christmas, guides us towards Bethlehem. Mary is the Woman of the "yes"who, contrary to Eve, makes the plan of God her own without reservation. Thus she becomes a clear light for our steps and the highest model for our inspiration.
Last of all, we should use Advent to prepare not only for Christ's birth in our hearts, but also for his Second Coming.
The exhortation to be watchful resounds many times in the liturgy, especially in Advent, a season of preparation not only for Christmas, but also for Christ's definitive and glorious coming at the end of time. It therefore has a distinctly eschatological meaning and invites the believer to spend every day and every moment in the presence of the One "who is and who was and who is come" (Rv 1:4), to whom the future of the world and of man belongs. This is Christian hope! Without this prospect, our existence would be reduced to living for death.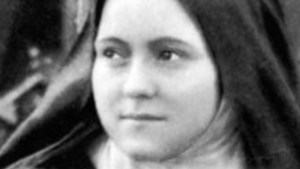 Read more:
5 Quotes from St. Therese of Lisieux for a fruitful Advent
Read more:
7 Ways to have a successful Advent