Cheese made by the religious sisters Our Lady of the Angels Monastery is much in demand in the weeks before Christmas.
A group cloistered group of nuns outside Charlottesville, Virginia, knew nothing about making cheese when they first came to the area.
Now they can't keep up with the demand for their cheese, especially  in the weeks before Christmas.
"It sort of sells itself," Sr. Barbara Smickel of Our Lady of the Angels Monastery told
CBN News
.
"People get it as a gift and they call and say 'could I order some of this cheese?'"
Sr. Barbara is one of an original six sent by a large monastery in Massachusetts. The property already had a cheese-making facility.
"We were so naïve," Smickel told
CBN
. "We thought it would be so simple. 'You just have some of this equipment here and you just get some milk and a few lessons and just make some cheese,'" she remembers thinking.
A month of the year is dedicated to the cheese making process. Their specialty? Two pound wheels of Gouda.
Sr. Maria says praying is involved in every aspect of the cheese making. Since the coronavirus hit, many more cheese orders include prayer requests.
"While I'm doing it I'm really praying for the people who are going to eat that cheese," she says. "I mean, I know every family, every person has problems."
"It has made us even more conscious of the need to pray for people in the world and to support them by our lives of prayer here," said Sister Barbara.
The 12 sisters follow the rule of St. Benedict, and rise at 3:15 am for the first of seven times of prayer throughout their day, reported CBN.
Their life of prayer and intercession is supported by the sale of close to 20,000 pounds of Gouda every year.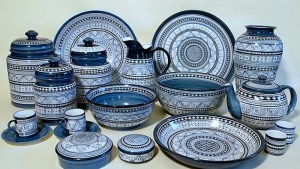 Read more:
Handmade Christmas gifts from the Monastery of Bethlehem