Missionaries, exorcists and satanists all attest to the power of St. Joseph's intercession against demonic foes.
When reciting the Litany of St. Joseph, many are surprised to see an invocation that states, "St. Joseph, Terror of Demons, pray for us."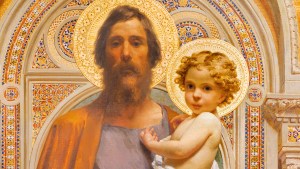 Read more:
The Litany of St. Joseph
Why does that title mean? 
St. Joseph's intercession against demons is not well-documented, but has been largely been proven by experience.
For example, in the early 20th-century book Go to Joseph, Our Unfailing Protector, the author gives a brief summary of how missionaries invoked his intercession to drive out demonic influences.
Sacred writers agree in saying that the intercession of St. Joseph is an efficacious means of overthrowing the tyranny of Satan and propagating the kingdom of Jesus Christ. Indeed this fact is borne out by numerous evidences a result of which is that the holy Patriarch has come to be invoked by Holy Church with the title terror of demons. Missionaries in [pagan] countries are unanimous in acknowledging the help they have derived from St. Joseph to that effect.
Fr. Donald Calloway affirms this connection by showing how St. Joseph played a pivotal role in the life of Bl. Bartolo Longo, a former Satanic priest. Calloway writes in an article for FOCUS that, "He was also very devoted to St. Joseph, prayed to him every day, and was particularly fond of his title 'Terror of Demons.' Bartolo had such a great love for St. Joseph that he told everyone to go to Joseph in their fight against temptations of any kind."
Longo is reported to have said, "It is a great blessing for souls to be under the protection of the saint whose name makes demons tremble and flee."
According to exorcist Msgr. Stephen J. Rossetti, St. Joseph has proven to be a powerful aid in his ministry, as he notes in his Exorcist Diary.
If you are looking for a saint to help overthrow a demonic influence, go to St. Joseph!
Read more:
Satanic priest turned saint, Bartolo Longo is proof that no one is too lost to be found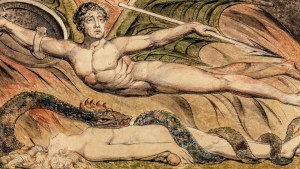 Read more:
3 Prayers of an exorcist that can drive out evil