Finding a wide range of accomplished and inspiring speakers just got easier.
If you've ever planned a retreat, conference, or other event, you know it can be challenging to find great Catholic speakers. It can seem like the same handful of people are all there is to choose. You'd like to branch out, but where can you find someone excellent?
"It is not always easy for event planners to find people outside of the common Catholic speaking circles," said Leticia Ochoa Adams, a Catholic speaker and writer, in an interview with Aleteia. So Adams was inspired to start a new and needed resource to help fill that gap: Catholic Speakers of Color.
"I got this idea of making a list of Catholics of color who have been called to speak on their love for Jesus and His Church," Adams said. "God turned it into this beautiful website through gifts from FemCatholic and Katie, the web designer, who donated her talents."
Adams' inspiration came as an answer to prayer. Like many Catholics, she found herself feeling sad and disheartened after viewing and reading about tragic racist acts in the news. "I did not know what to do in the face of such huge issues, which are everywhere," she said.
At the same time, she was connecting with many faithful Catholics of color. "I began to meet and talk with a lot of Black Catholics who all love the Church but felt so overwhelmed and abandoned," she said. "I was encouraged by their faith and I wanted to help somehow, but I just did not know how."
One night, Adams fell asleep after hours of prayer, asking God what she could do to help. She said, "God woke me up and all I heard was, 'How about a list of names of Catholics of color who speak?'"
The next morning, she posted on her Instagram account, asking for any Catholics of color who were speakers to email her their information.
"It was a rash move and I did not think I would receive the response that I did," she said. "Then people came out of everywhere offering to help."
The website is wonderfully useful for anyone planning an event, making it easy to find uplifting and faithful speakers. Conference organizers can use the site to amplify the voices of Catholics who have much wisdom, holiness, and Christian joy to share with the Church.
"Our stories are valuable because they are stories of God's love for all of us," Adams said. "We are God's and this is His story."
The site also is a welcome resource for Catholics who often find themselves in the minority. For example, only about 5% of U.S. Catholics are Black. There are more Hispanic Catholics (about 38% of Catholics self-identify as Hispanic or Latino), but only about 3% of U.S. Catholic priests self-identify as Hispanic or Latino. The site makes it easy to find a broad range of Catholic voices who are joyfully living out their faith and sharing that witness with others.
"We can see that we are not alone and we are also valuable," said Adams, who is a Hispanic Catholic.
The more Catholics share the good news of Christ, the better for the Church and for the world. This site does the Church a great service by identifying these amazing speakers so that their message can be shared with a wider audience.
"There is a lot of work in the vineyard, and the more workers the better," Adams said.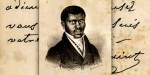 Read more:
Befriend one of these eight Black Catholic heroes this year, and be inspired




Read more:
Celebrating Black Catholic History Month: Meet Mother Mary Elizabeth Lange